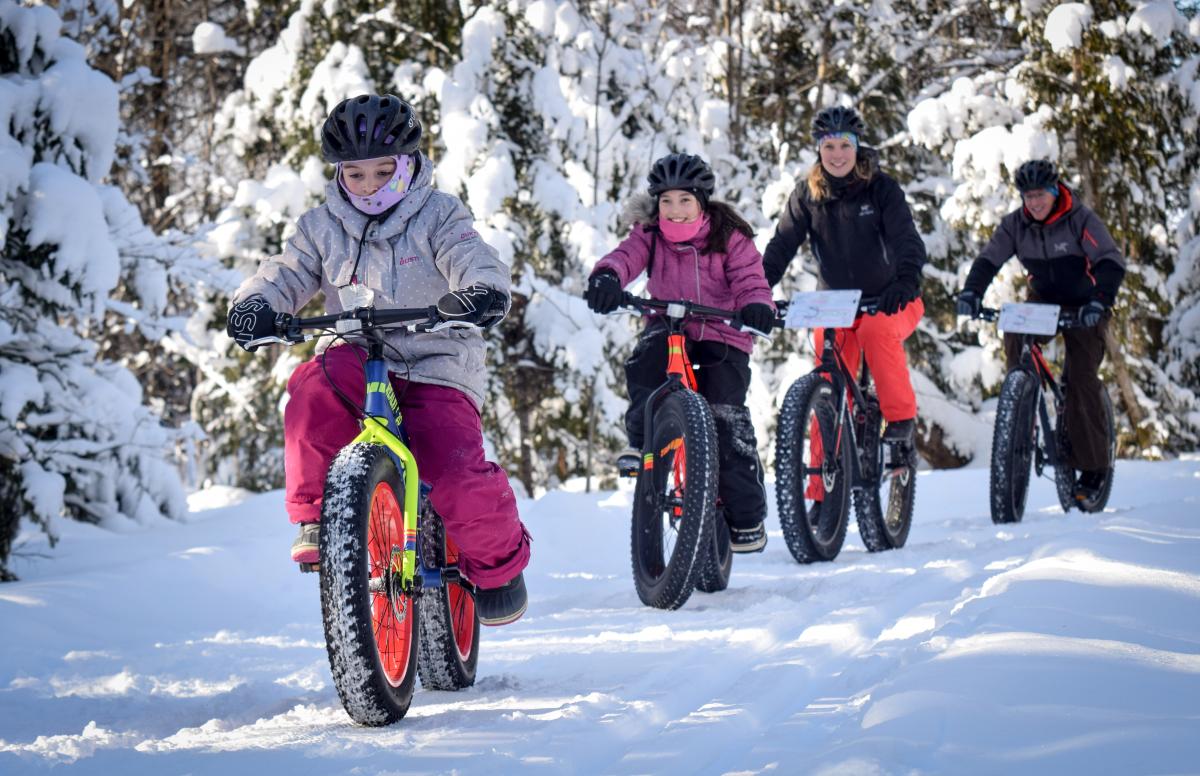 This outdoor sports centre is the perfect place to try a fatbike and to practise this sport with your family! The trails are essentially made for beginners who'll be able to enjoy four trails on a flat to moderately inclined terrain, totalling almost 9 kilometres. A fleet of 14 bikes, including 2 child-size fatbikes, is available to rent on weekends. You can even reserve on line.
Access to trails: Free
Schedule: The trails are open every day from 7:00 a.m. to 7:30 p.m. Rentals available Saturdays and Sundays from 10:00 a.m. to 4:30 p.m.