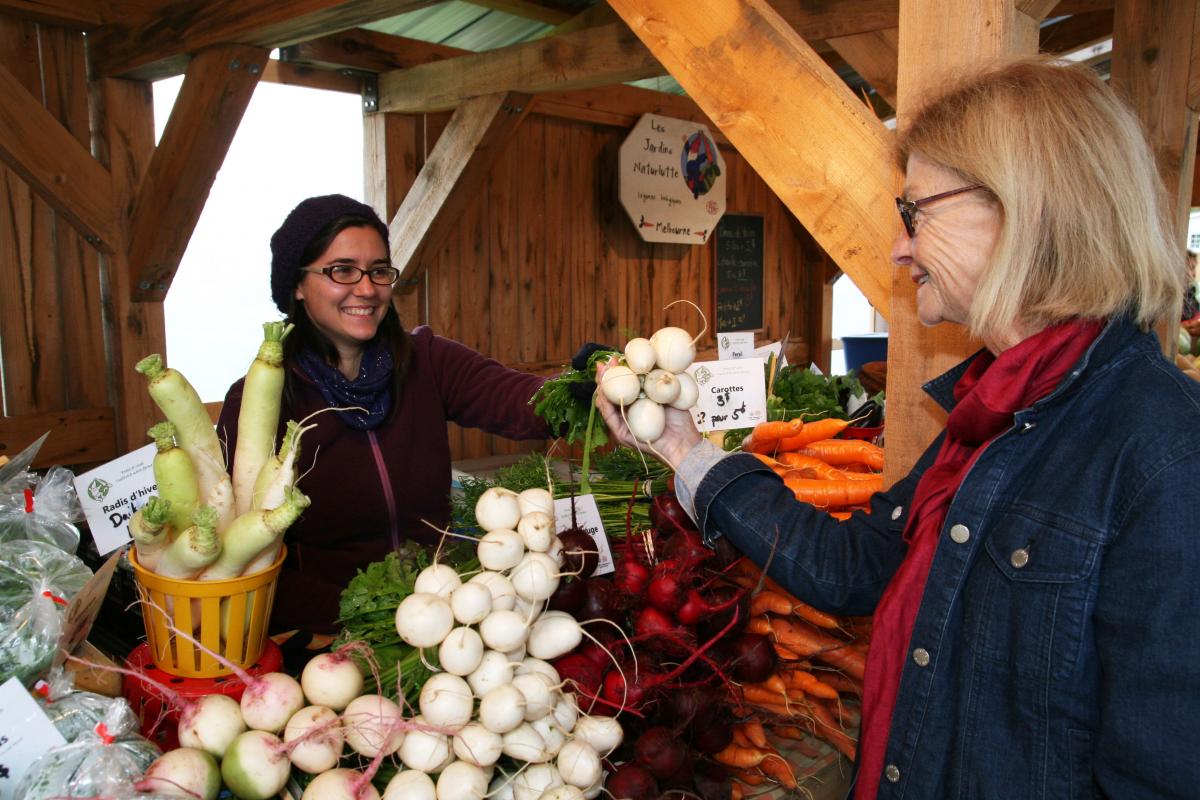 The Marché Champêtre de Melbourne stands out through its amazing variety of organic products, of which, their vegetable baskets from the Cœur de légumes farm and the lamb meat of the Bergerie Hexagone. Besides the many fresh food products, you also discover the amazing creations of the region's artisans. After completing your provisions at the sales counter, you can also enjoy the delicious dishes concocted by the area producers.
The market is open Saturdays from 9:30 a.m. to 1:30 p.m.
Nearby you'll find: the Richmond County Historical Society Museum and Bleuetière Harmonie Nature's blueberry production.