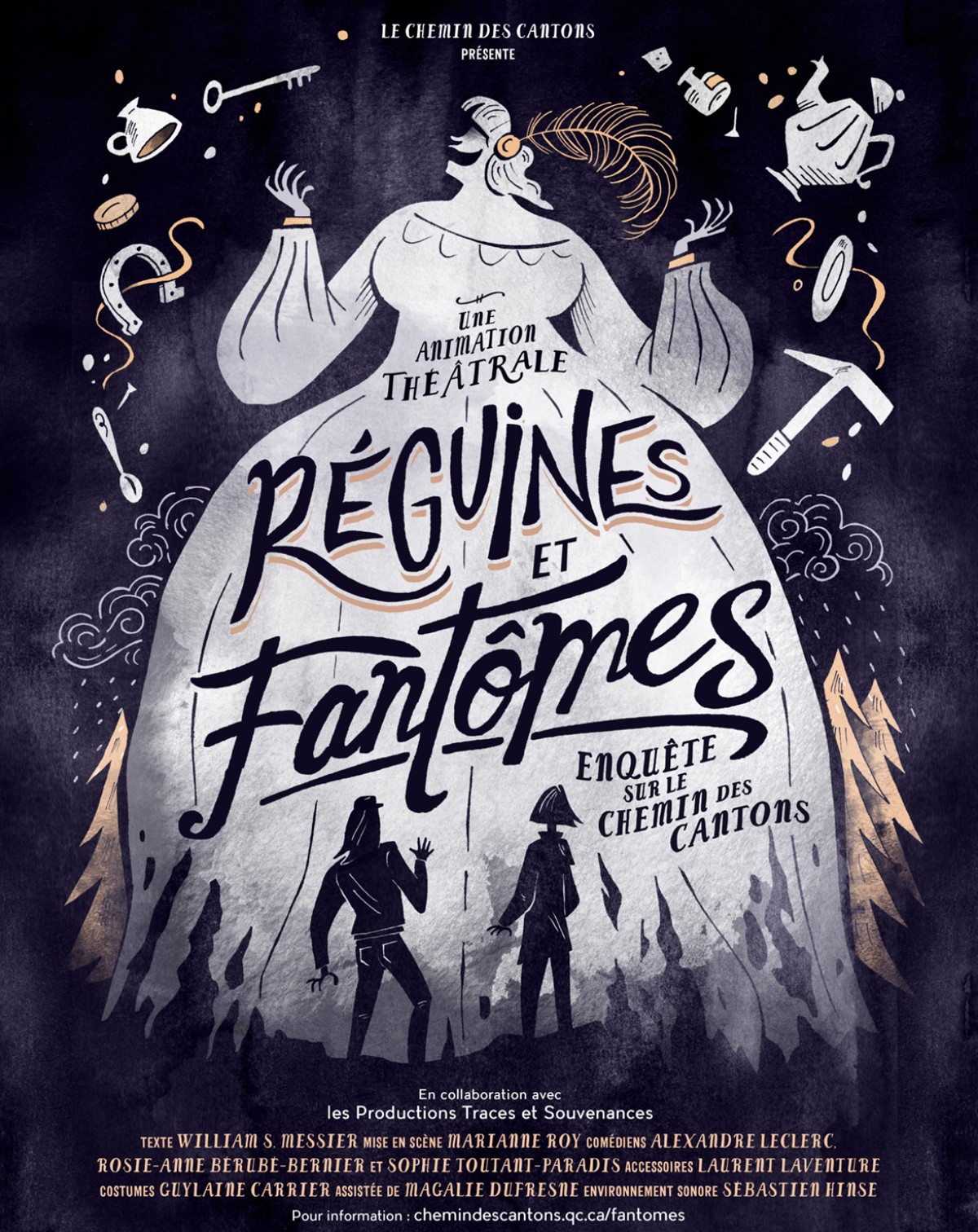 Réguines et fantômes : Enquête sur le Chemin des Cantons, Doohickeys and Ghosts: A Townships Trail Mystery, is a live theatre performance presented by three actors who will take their tale to six towns established on the Townships Trail. You can catch a presentation in Cookshire-Eaton, Sherbrooke, Richmond, Bromont, Brompton and Cowansville. If you have kids 12 years of age and older, bring them to this truly entertaining show. Developed in collaboration with Traces et souvenances, a production firm specializing in theatre performances based on historical events, Réguines et fantômes will surprise you and make you laugh with its off-beat humour!
As a bonus, you'll discover a route with a very rich American and British heritage through its period architecture, its epicurean halts, and its amazing postcard landscapes. Would you like to discover all the treasures hidden on the Townships Trail? Then plan a trip on this special route covering a distance of 430 km that will take you to 31 municipalities as well as 27 official stops in the most picturesque villages, museums, wool mills and art centres! A wonderful project for the upcoming summer, right?
Unless the weather is really uncertain, all the Réguines et fantômes presentations will be given outdoors. So bring your chairs and make yourself comfortable. Don't miss this truly entertaining moment!
The presentations will start on July 6!