With the trees soon beginning their autumn metamorphism, the urge to find yourself in the forest trails is titillating you? Head out for an outing in the Sutton area where superb trails await. Here are three of them.
The Popular Round Top Trail
This is one of the most hiked trails of the Sutton hiking network. It stands out with its steep escarpment just before arriving at the final destination (with a series of stairs!) This trail allows you to reach the highest summit of the massif where you can catch your breath as you admire the view.
The Smooth Walk Up to Lake Mohawk
Less crowded than the Round top, the Lake Mohawk trail runs through a maple forest and rises slowly to its final height. The trail will lead you to a jewel of a lake and to a magnificent view of the Green Mountains and other hills on the United States' side of the border.
The Lake Spruce Trail
A trail accessible to just about everybody and where your children will have fun discovering the forest through a series of nature interpretation panels. After hiking on a rather easy trail, you'll end up at a small lake nestled in the heart of rolling hills. With its shelter, it's the perfect place for a family picnic.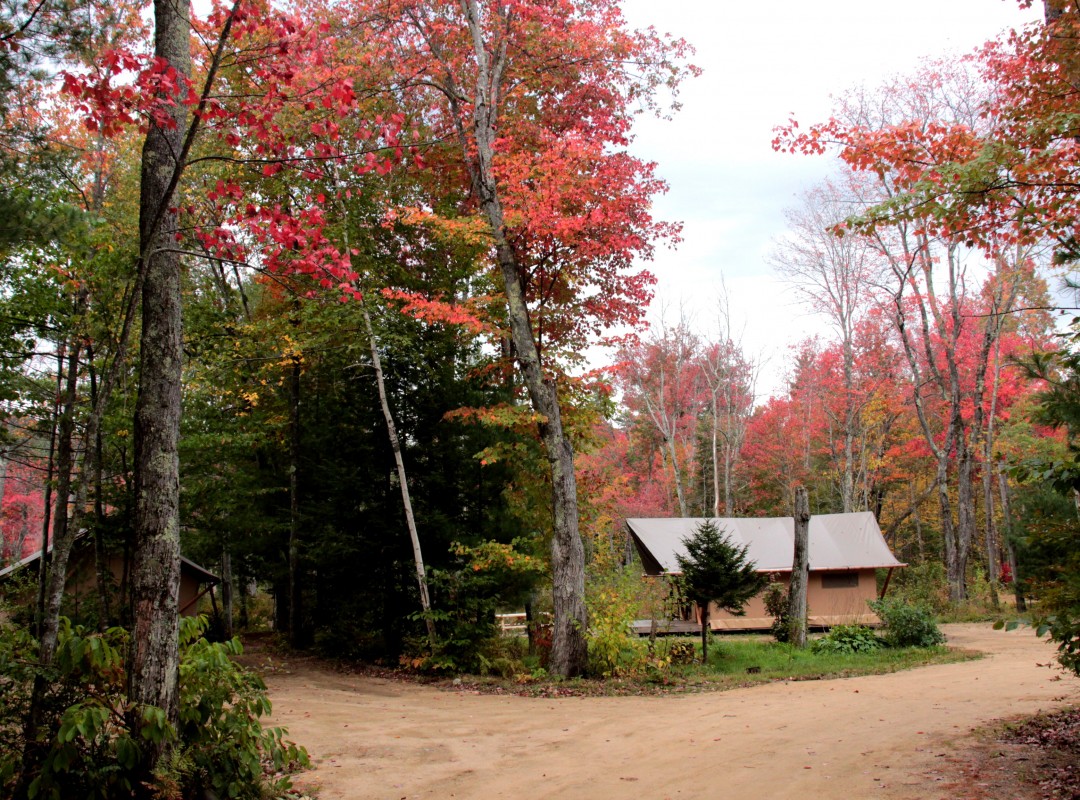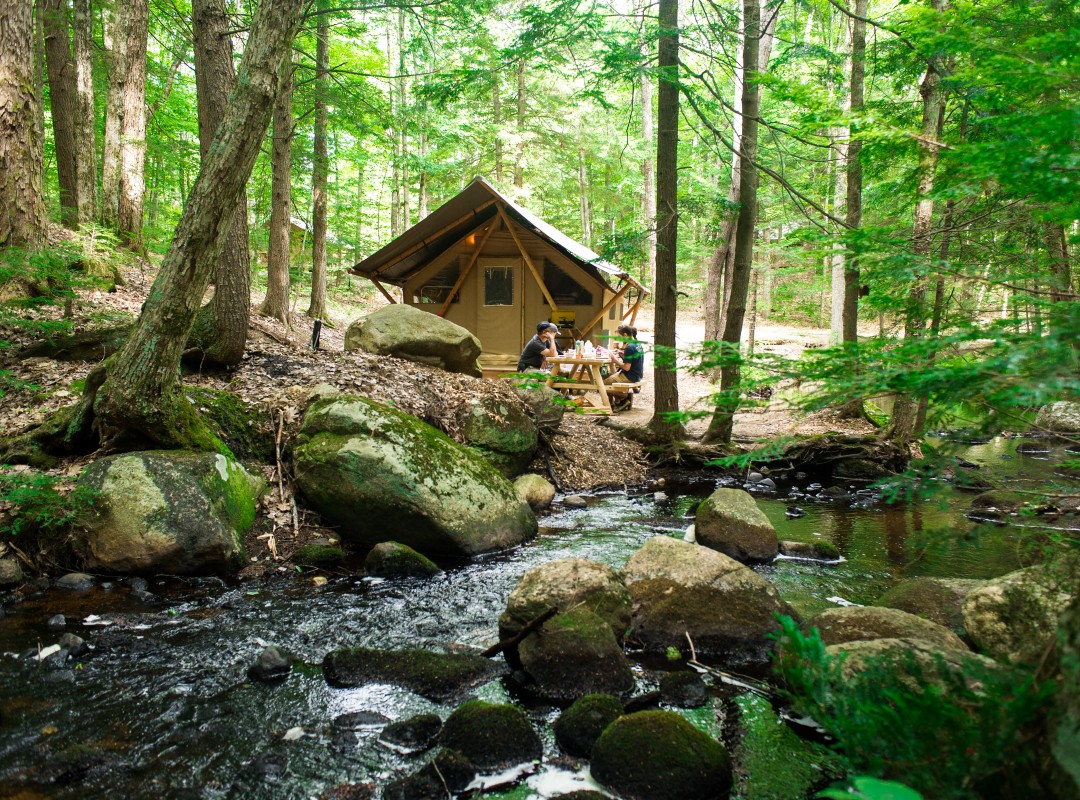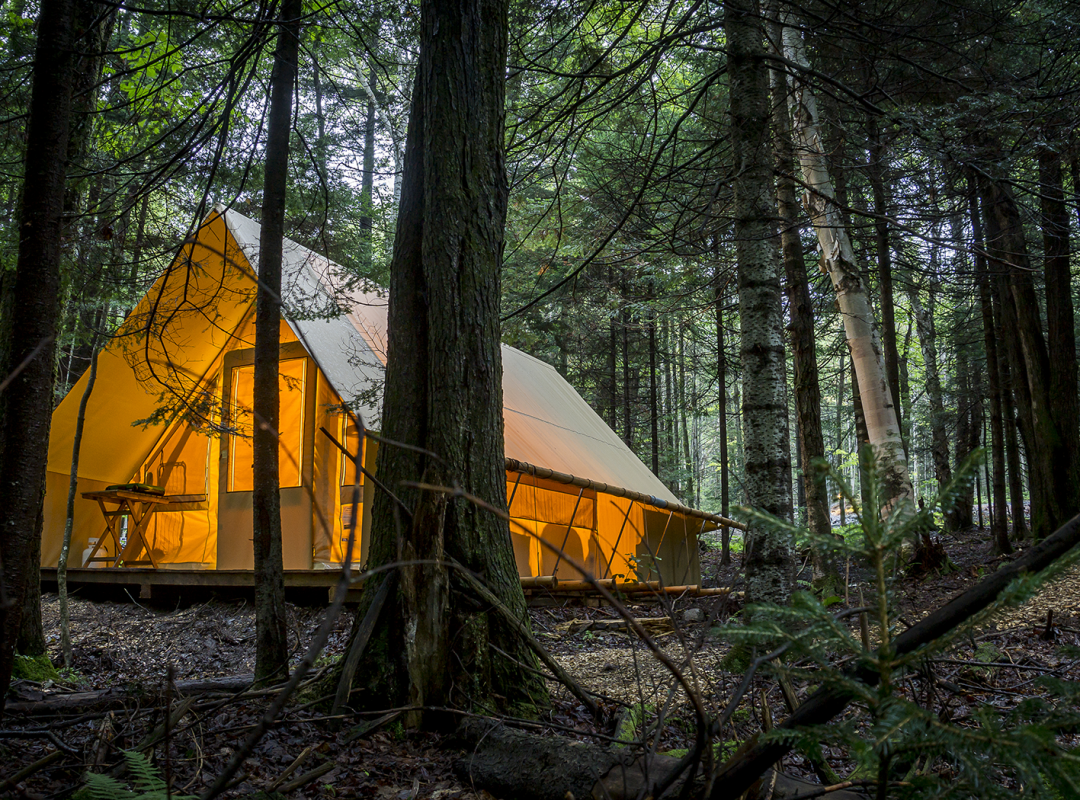 Prolong Your Pleasure by Spending the Night in the Region
Best of all, you can reach all three trails starting at Huttopia Sutton which also offers ready-to-camp lodgings and a rustic chalet. Full equipped, these accommodations will have you experience glamping at its best! The Huttopia Sutton site also has a family gathering room with a play area, an outdoor pool and a café restaurant where you can taste their excellent pizza, baked in a wood-burning stove.
All you need to do is grab your hiking shoes and some comfortable clothes to enjoy autumn at its best as you combine hiking and a total comfort stay in the heart of nature!