A panoply of outdoor activities? Restaurants to satisfy your foodie nature? Cultural and heritage circuits? Boutiques and artisans proud of their creations? You'll find all this and much more in Sutton, a true mountain village with a friendly ambiance.
Outdoor Options for Everyone
Sutton defines itself as an ideal outdoors activity pole, and rightly so! Whether you're a hiking, cycling or mountain biking enthusiast, you'll find the perfect trail or circuit for you here.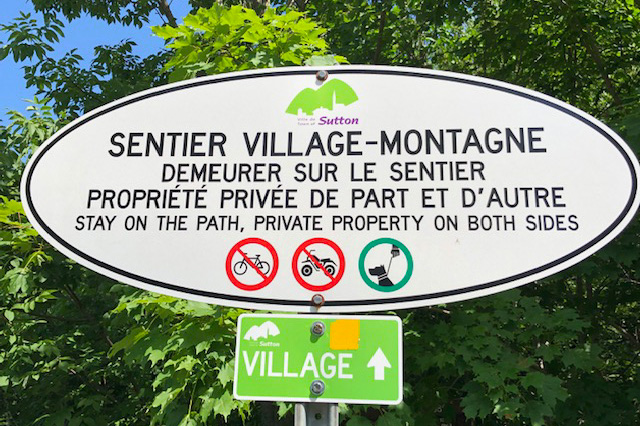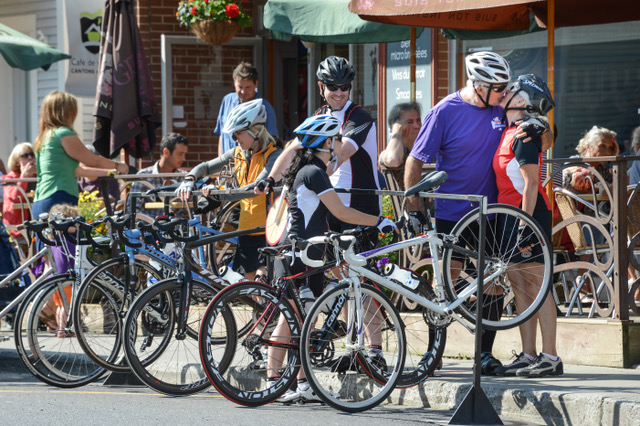 Hiking
Among the top hiking routes in Sutton, you'll find the Village-to-Mountain trail, which as its name suggests, links the town of Sutton to the base of the mountain. A great option to explore with your family.
Another interesting choice: The popular Round Top trail which will take you to the highest massif of Mount Sutton, where you'll discover a panoramic view of the neighbouring mountains. With its steep escarpment near the end of the route, this trail will surely please the more experienced hikers.
Mountain and Road Biking
Mountain bike adepts can explore the Plein Air Sutton network with a total of 30 kilometres of trails for all levels.
If you prefer cycling on asphalt rather than roots, try the Tour des Monts Sutton, a 76 km route for experienced cyclists. The many uphill segment will be quite demanding for your calves and thighs and your eyes will be mesmerized by the beauty of the landscapes.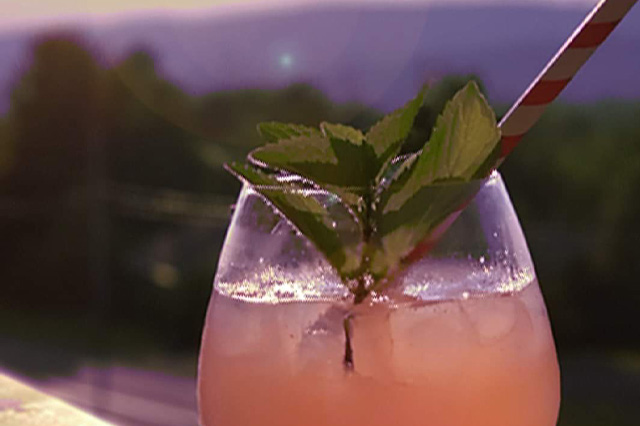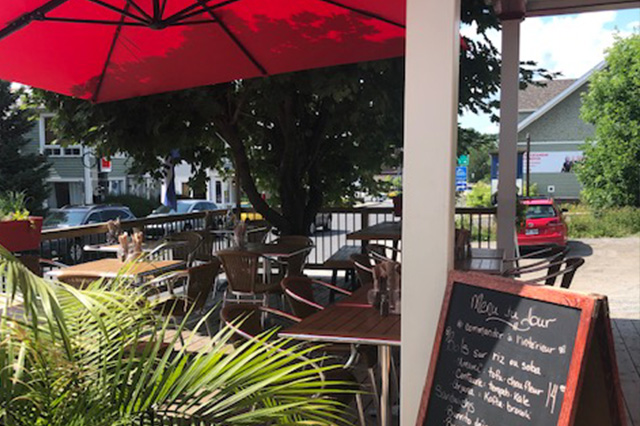 A Well-Deserved Cocktail
There's nothing better, after a day of enjoying Sutton's great outdoor playground, than to relax on a terrace! Find a comfortable spot under the sun at the Café de village Le Cafetier, the Hôtel-café Le Pleasant, the Comptoir Sutton, the restaurant À la Fontaine, the Café Tintoretto. You can also find a seat on the terrace of one of Sutton's two microbreweries, Auberge Sutton Brouërie or À L'Abordage Microbrasserie. In Sutton, establishments for having a good time are numerous!
Still Have Some Energy Left?
To complete your escapade, follow the Plein' Art circuit which groups five art galleries and an eco-cultural park adorned with sculptures. Or, perhaps you could take one of Sutton's three heritage circuits?
One thing's for sure, no matter which activity you choose, you'll fall under the charm of Sutton and you'll want to come back again … and again and again!