You're already well aware that Bromont is the ideal outdoor activity destination. But did you know that this charming town also offers several epicurean stops well worth the detour? If not, read on!
On Shefford Street, in Vieux-Bromont…
The restaurant La Pérouse, for its gastronomical table served in a simple, charming setting.

Café 1792 where the ambiance is just perfect for enjoying a good book while savouring a delicious cup of latte.

Désirables Gâteries, for those who love pies and pâtés which will remind them of their grandmothers' recipes.

Here you'll find many savoury chocolate selections and just as tantalizing meals at the Musée du chocolat de la confiserie de Bromont.

Chardo, restaurant & wine bar, for the fine cuisine and their bio wine selection.

The restaurant Comme chez soi, for its blood sausage, its duck confit poutine, its beef tartare … and its terrace! Plus, you can bring your wine!

Gaïa, a vegan restaurant offering exquisite flavours which will delight even the most carnivorous among you!

The Bistro 633 for its festive ambiance with its menu and its lively terrace!

The bakery L'Âme du pain: its omelettes and it's the aroma of its breads are simply irresistible!

For savouring a succulent fondue, and a place where you can bring your favourite wine Fondissimo is the place to go!

Les David et Goliath proposes a varied and savoury menu in a bistro ambiance.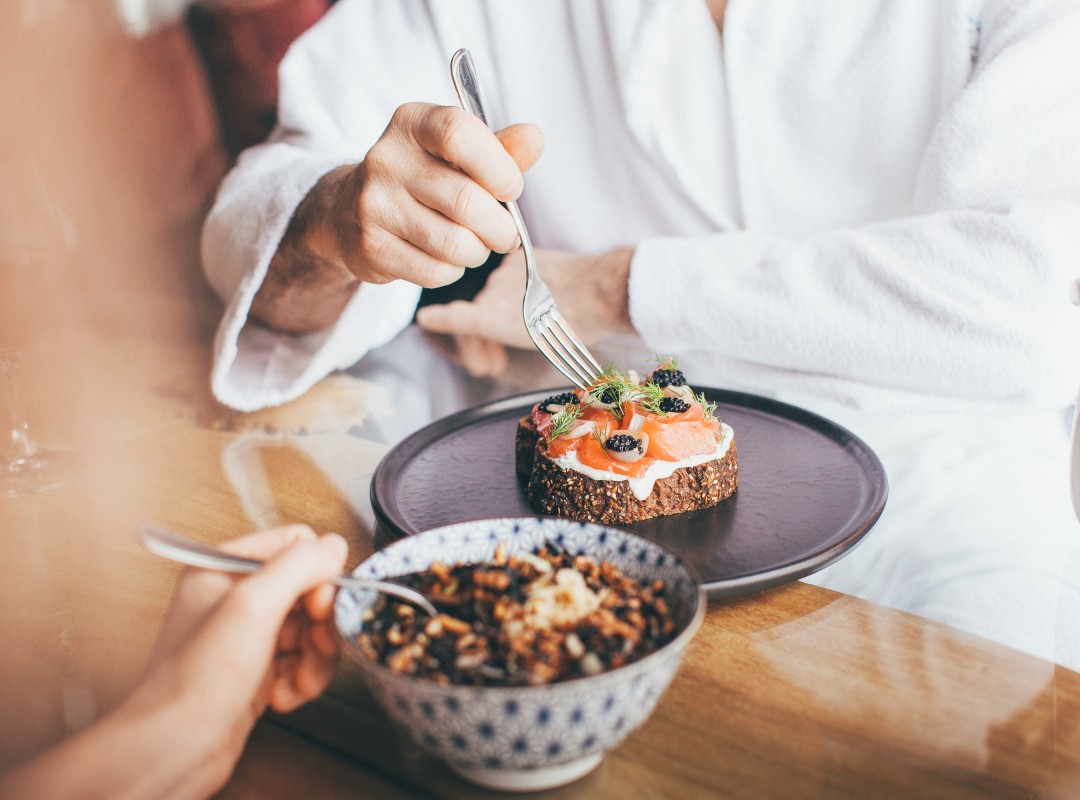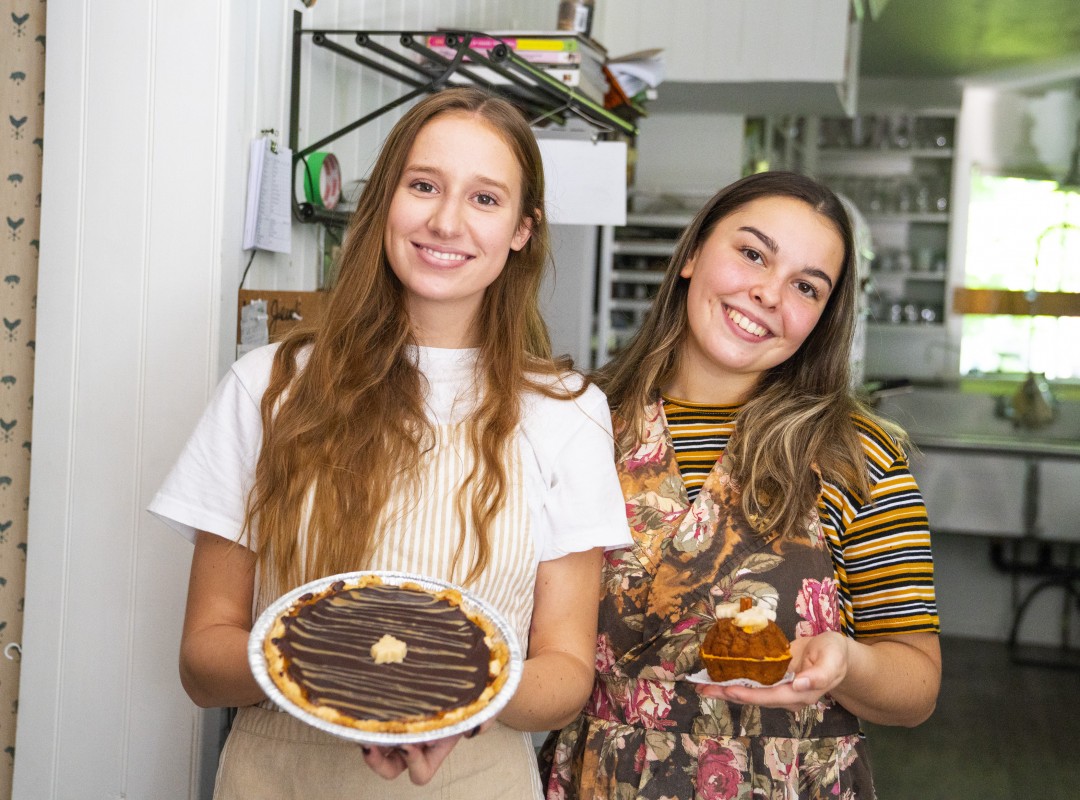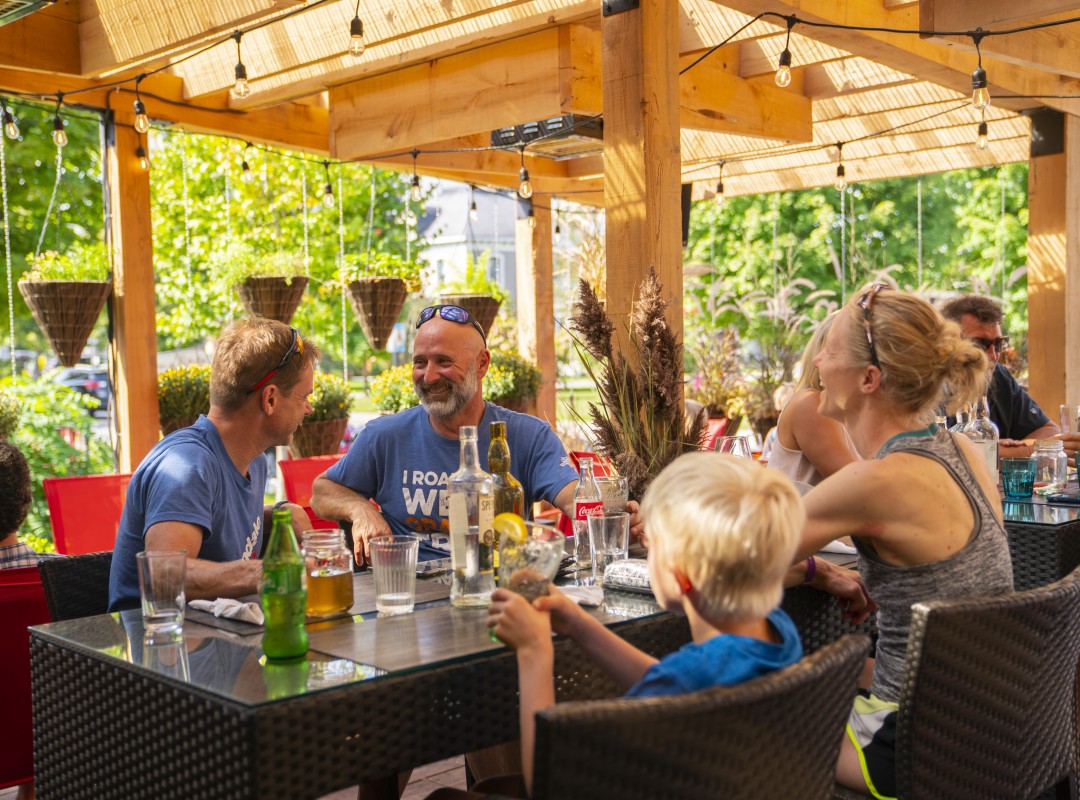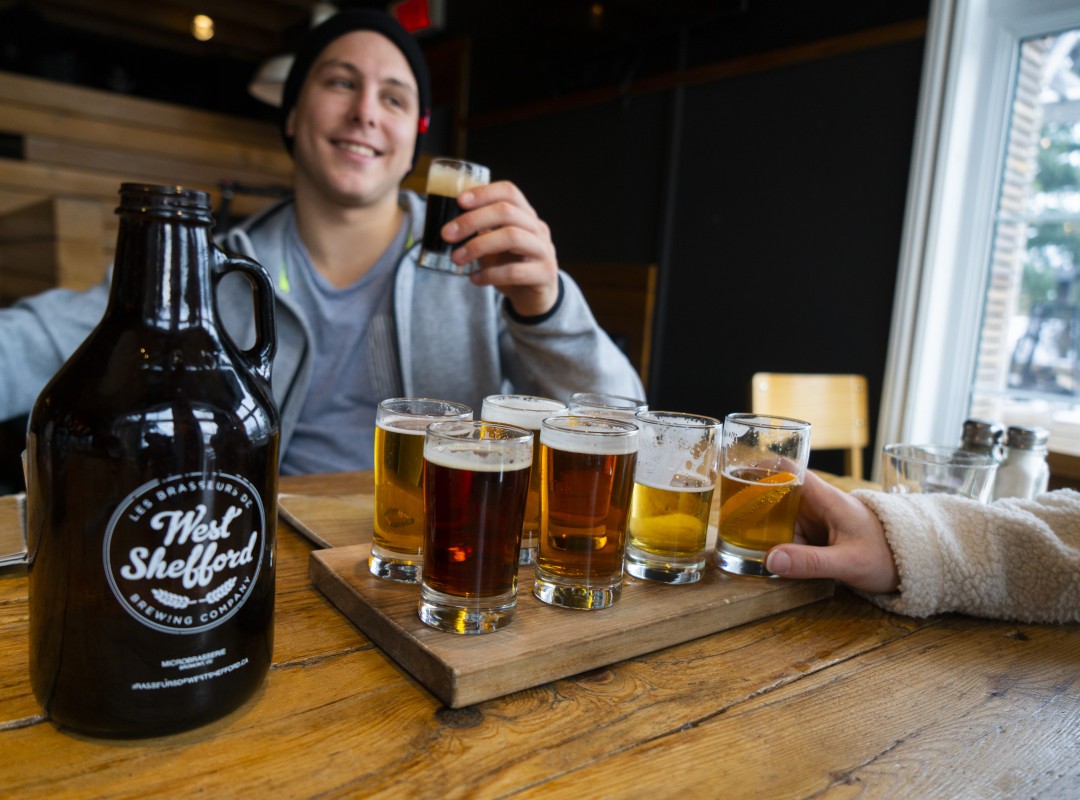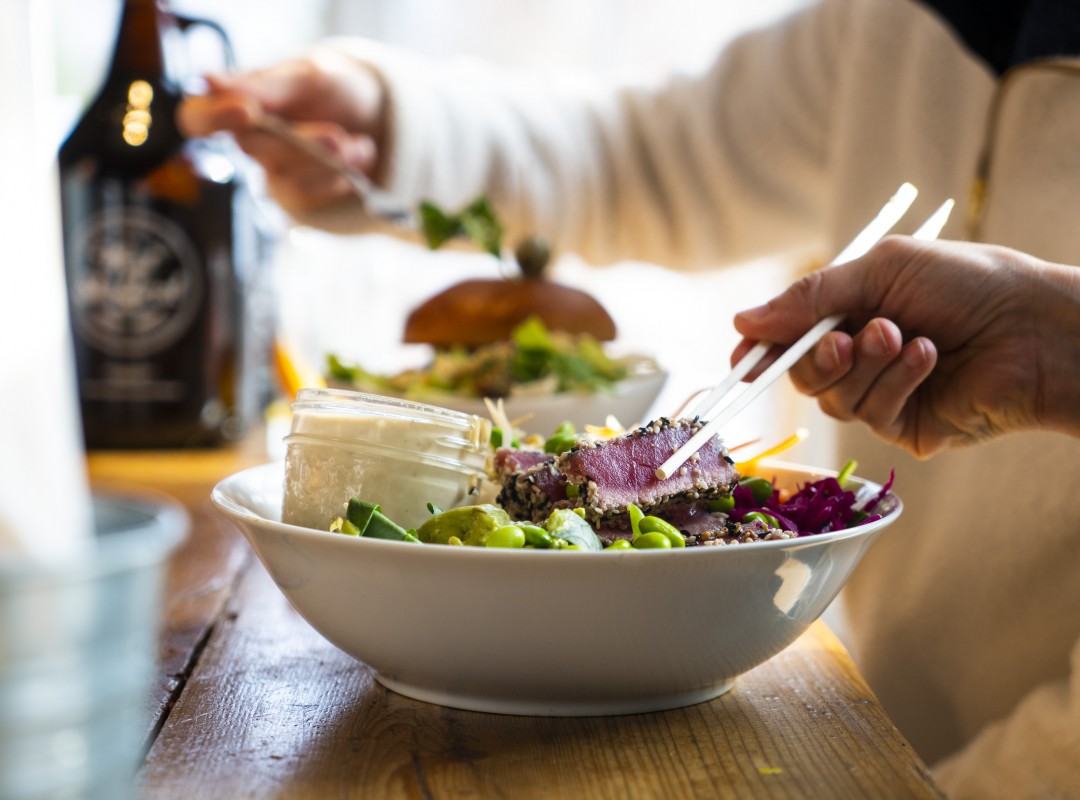 Elsewhere in Bromont…
To satisfy your craving for a superbly gourmet burrito-breakfast, go to Bistro M at Bromont's Germain-Désourdy Airport.

To savour a wild mushroom risotto in an equestrian centre becomes quite possible at the restaurant Au Galop!

You'll find a highly reputed cuisine at the Royal Bromont, one of the most beautiful golf courses of Quebec: Le Cellier du Roi.

To savour a fresh and healthy cuisine, what can be better than to enjoy your meal in a spa environment! For example, at LUMAMI, BALNEA, spa + réserve thermale's restaurant.

The microbrewery Le Brouemont and Edgar Hyperlodge are also not-to-be-missed stops, especially for a friends' outing.

Caféine & Co, for a perfect cup of coffee and a just as perfect light lunch.

Canaël's bakery & pastry shop for its breads, its Viennese and other pastries which will highly surpass your quality criteria!

Dame Tartine, with its many breakfast selections and their children's menu, simply irresistible!

The finest view of Brome mountain? You'll find it on the terrace of the restaurant Le Calumet, unless you prefer the view from the terrace of the chic 4-Canard restaurant.

The restaurant L'Étrier, for its exceptional terroir cuisine and its takeout meals boutique.

For veggie and gluten-free options, choose the Verger Johanne et Vincent takeout meals.

L'Ami Fritz will have you travel all the way to Alsace when you savour their flammekueche.

If you're in the mood for a delicious meal in the comfort of your chalet or your condo, Maison Buon Appetito proposes, among others, typical Italian takeout meals.
So, is your mouth watering yet?