Imagine, it's a beautiful sunny day, you're sitting outside drinking a fine cup of coffee and eating a gourmet treat; In front of you, a magnificent view overlooking Lake Massawippi! A moment of pure bliss! This is what the artisanal bakery and pastry shop Saveurs et gourmandises in North Hatley offers you.
A Charming Place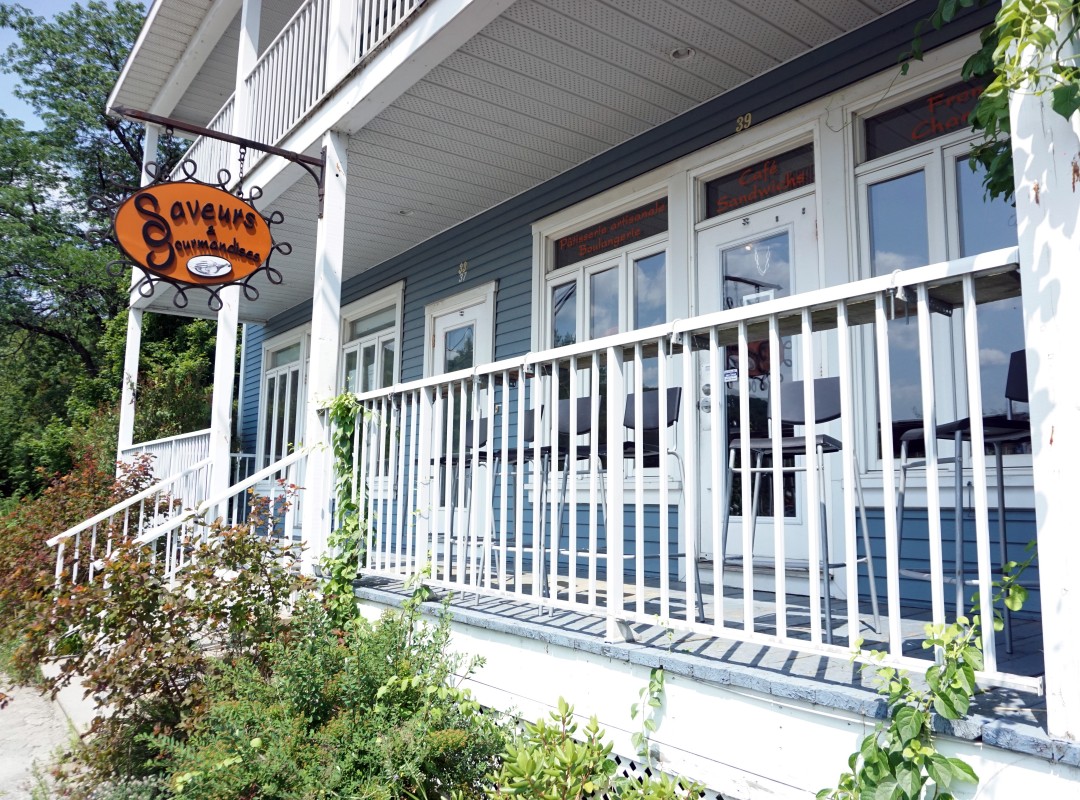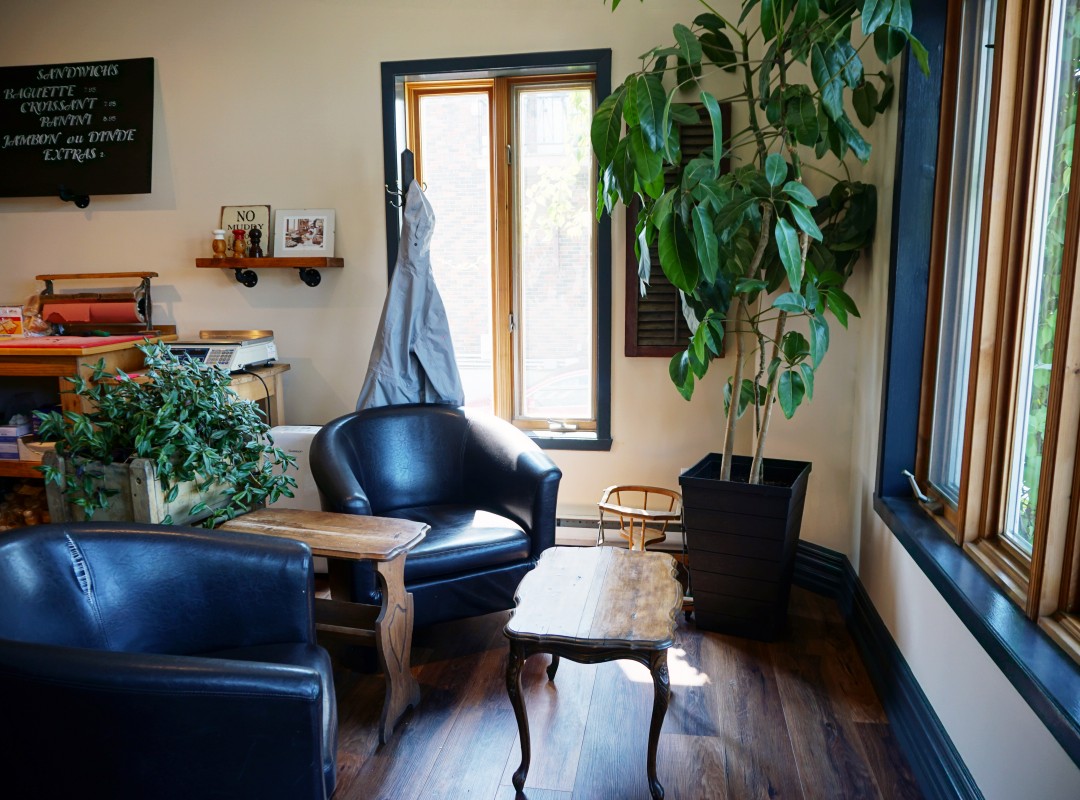 Saveurs et gourmandises has developped a very interesting gourmet lunch menu. Pizza (with homemade dough!), salad, quiche and sandwiches all made right here… They also offer a take-out selection which is practical if you don't have time to stay.
My Heart of Hearts Dessert
It was the last one on the shelf and it was calling my name! Its appearance intrigued me the moment I noticed it. We recognize shortcake quite easily, but this one was different. This cake was assembled by using two scones covered in rich white-chocolate cream, cream cheese and Chantilly cream. It was unctuous and very tasty. An instant personal favourite.
A special mention must be awarded to their carrot cake: Pure happiness in the form of a cupcake! The icing was divine! It also comes in the size of a cake if you want to delight your friends or your family.
To Extend Your Pleasure
Stop by the North Hatley public beach, only a 10-minute walk from the bakery, for a refreshing swim in the lake, or, just walk around the village to discover all its charm. If you can, later in the evening, pamper yourself by enjoying the fine cuisine of the restaurant Hatley, at the Manoir Hovey. An unprecedented gastronomical experience!