Jouvence in Winter
We arrived the day after the biggest snowfall of the year. Jouvence was completely covered with a thick white blanket of snow. The landscape was amazing and the temperature ideal for playing outside for a very long time.
The site's winter offer is enormous. There are activities for all tastes and all athletic abilities, and range from tube sliding to broomball! At any time, you can hike through the trails, go cross-country skiing or snowshoeing, test your abilities on the fitness trail, go skating and play on the kids' modules. There's also a variety of board games available if you simply wish to relax with your family in front of a warm wood burning fireplace.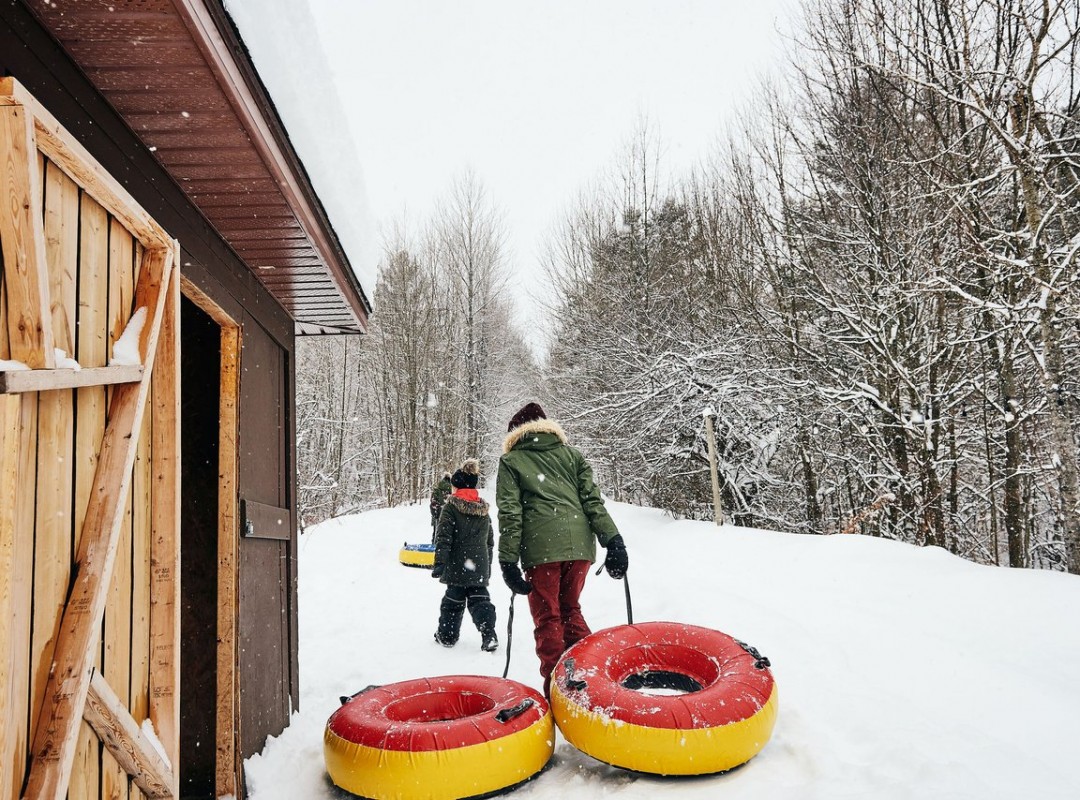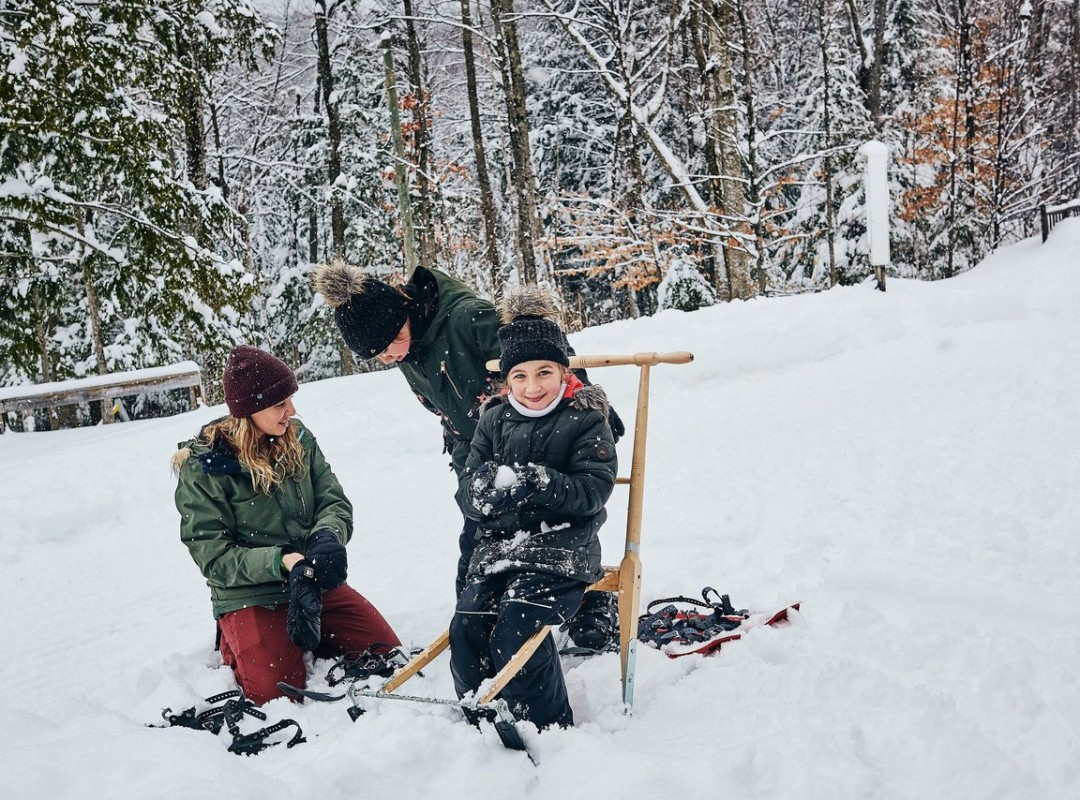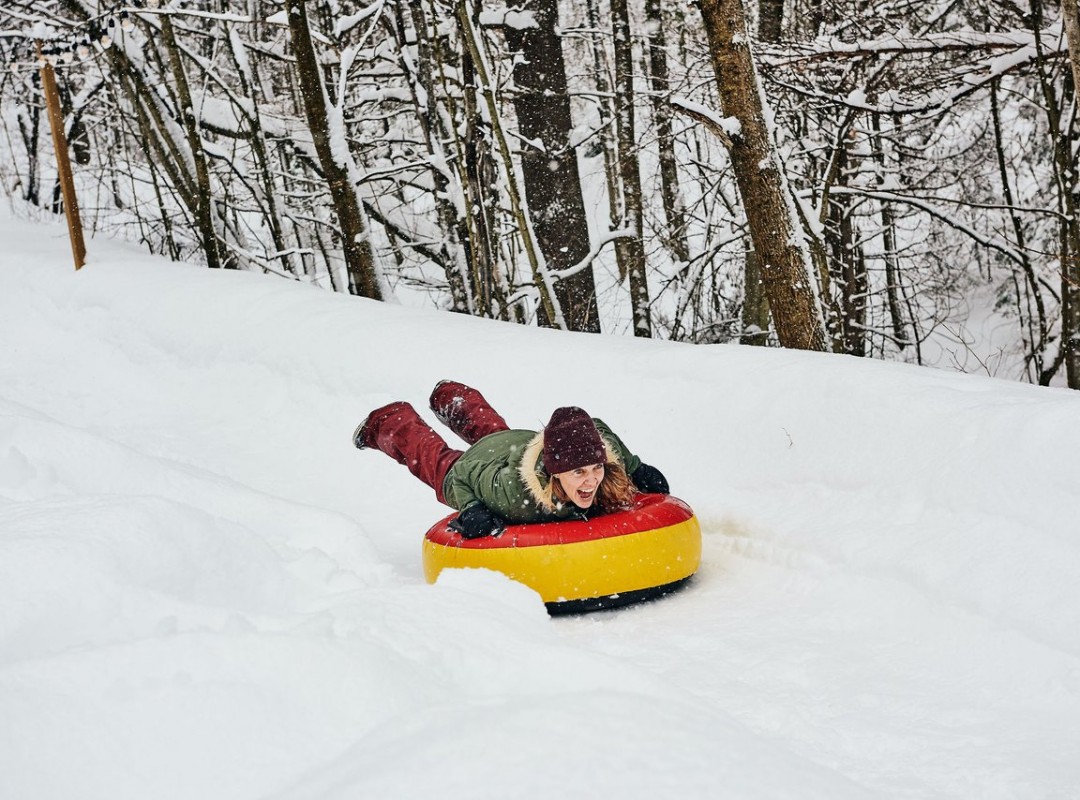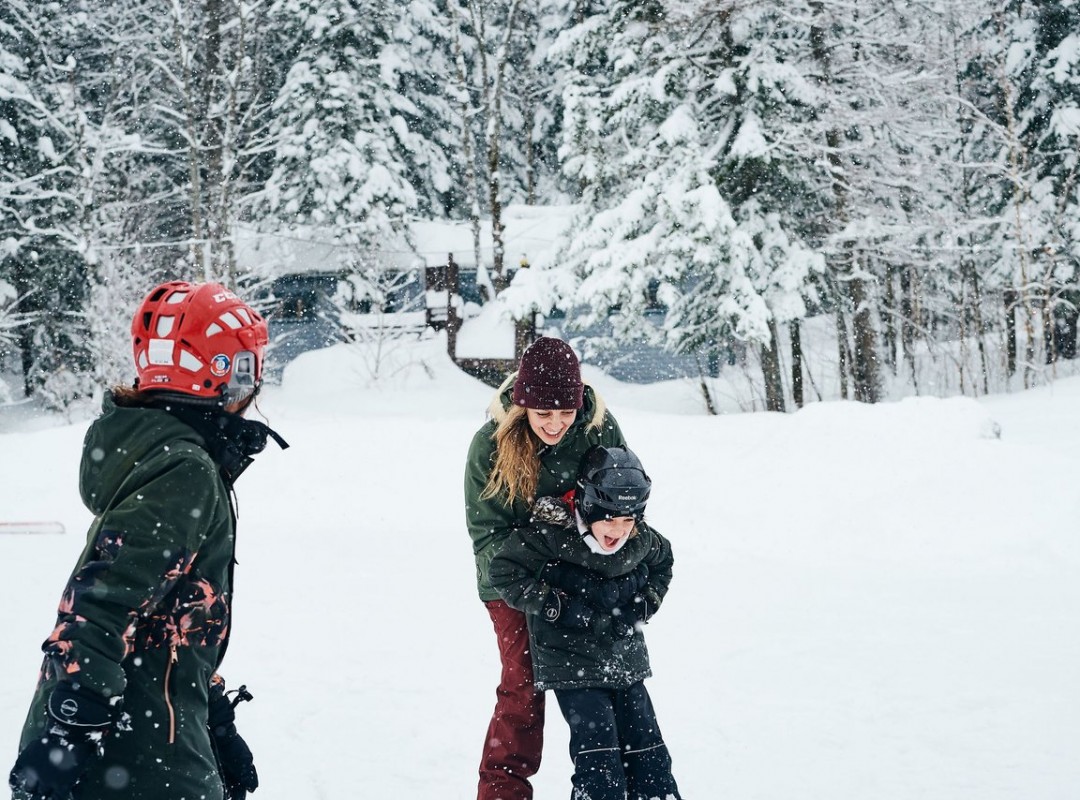 The All-Inclusive
Jouvence is a true gem of the Eastern Townships, and its all-inclusive formula makes visitors feel as if they're vacationing somewhere in the tropics! Everybody gets a bracelet which includes an overnight stay, meals, as well as access to activities and outdoor sports equipment, without paying any extra fees! In fact, it's like staying in a hotel, but really much, much better because you don't need to worry about meal plans nor about how to please the children.
During mealtimes, there's always a delicious warm soup, a large well-garnished salad bar, plenty of warm (and healthy) meal selections, and an assortment of desserts. All this served in buffet-style, perfect to feed all your hungry children in no time at all after a full day of activities.
You can also go and relax anytime in the dining room to warm those rosy cheeks with a cup of coffee or hot chocolate. Here, we simply love hot chocolate pauses.
Jouvence in the Evening
We entered our little Maisonnette at night fall. Once the kids were settled in and the fire started, we grabbed our skates and headed out on the small frozen pond under a dark sky. The mild evening weather added to the hundreds of little white lights created a truly magical ambiance; So simple, yet so perfect. The girls slept like babies after our nocturnal outing, and this made mom quite happy.
Moving Around
The site covers more than 190 acres: a number way above my youngest one's endurance level, among others! While I was anticipating some possible whining, I saw the answer: the snow kick sleigh!
I laughed like a kid as I drove the contraption over the trails. I was sweating like crazy while pushing it (and my daughter) up to the top of the hill to be able to enjoy an easy descent for about 20 seconds. In fact, the kick sleigh literally saved my life by allowing me to transport Chloé from one venue to the next, without any fuss and while having a GREAT time! It was out of the ordinary, a lot of fun and so unexpected! To sum it up, I adored this little bonus.
We can find kick sleighs parked in a few strategic areas on the site to help visitors move about. AND WE LOVED THE CONCEPT!
Finally…
We were never bored during our (too short) stay at Jouvence. Indeed, my only regret is not to have had enough time to take advantage of all the activities offered on the site. In fact, we can't wait to return with the entire family, who'll, I'm sure, all fall under the charm of this magnificent outdoors vacation resort.