There's no doubt about it, this year we're experiencing the perfect summer for practising our favourite sports activities and for discovering or rediscovering our topmost cycling circuits! Today we're offering you an itinerary for seasoned cyclists which integrates positive elevations and tourist attractions, so the best of these two worlds!
It's possible to complete the two circuits we've combined individually, however, if you feel up to it, we suggest linking the Au fil de l'eau and Entre deux rives routes for a most motivating challenge! There are several ways you can mix these circuits, but we believe we've found an excellent way to take maximum advantage of the Wippi shuttle service which has officially been operating for a while now.
We start by parking our car at the Ayer's Cliff rest area to begin our itinerary with the Au fil de l'eau route, taking a clockwise direction. Why clockwise? Because it has us avoid crossing roads at intersections. A tip that's useful to know when we're on busy roadways. We must mention that the first part of this route is really well adapted for cyclists, with its wide shoulders and properly maintained pavement. One of the pleasant things about this route is that you're constantly flirting with the American borderline in Stanstead, yet always remaining on Canadian soil. For a moment, we feel as if we're in a typical American town with all the country-style homes here.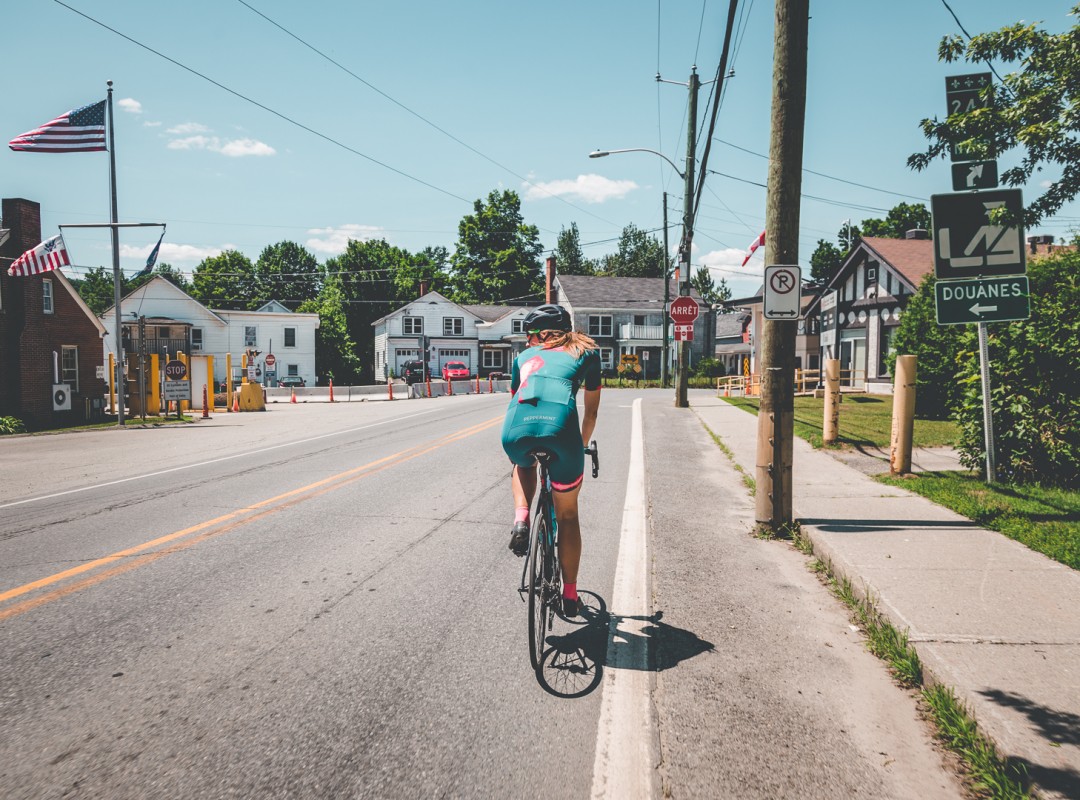 After a while, when we feel our leg muscles start to ache a bit, we come by the fields of Bleu Lavande, a must in the region. Then, we head back towards Ayer's Cliff, where we began our outing. Since we had already worked hard, covering a distance of 60 km with a positive elevation of almost 600 metres, we decide to stop for a bite to eat at the Café Folies. It's the perfect stop for cyclists. Here, they offer a delicious variety of meals and snacks plus, they showcase local products. A tip! their ham crepes and their coffee were divine!
We barely arrived, and we're off again, because we're on a mission! We want to reach North Hatley to test the Wippi shuttle service, ideal for cyclists and ramblers, and which will take us back to Ayer's Cliff. So, we continue on our way as we follow the Entre deux rives route. We must say, we know this circuit very well, since it's a classic for us, for when we're looking to escape to the country. In all, we cover 40 kilometres over a positive elevation of about 400 metres as we ride along the beautiful roads we find in the Waterville and Compton areas. Yes, there are quite a few climbs, but the landscapes here are well worth the hours of training to be able to take on this challenge! As we go, we discover a well-balanced series of hills and vales. Overall, a unique Eastern Township signature route!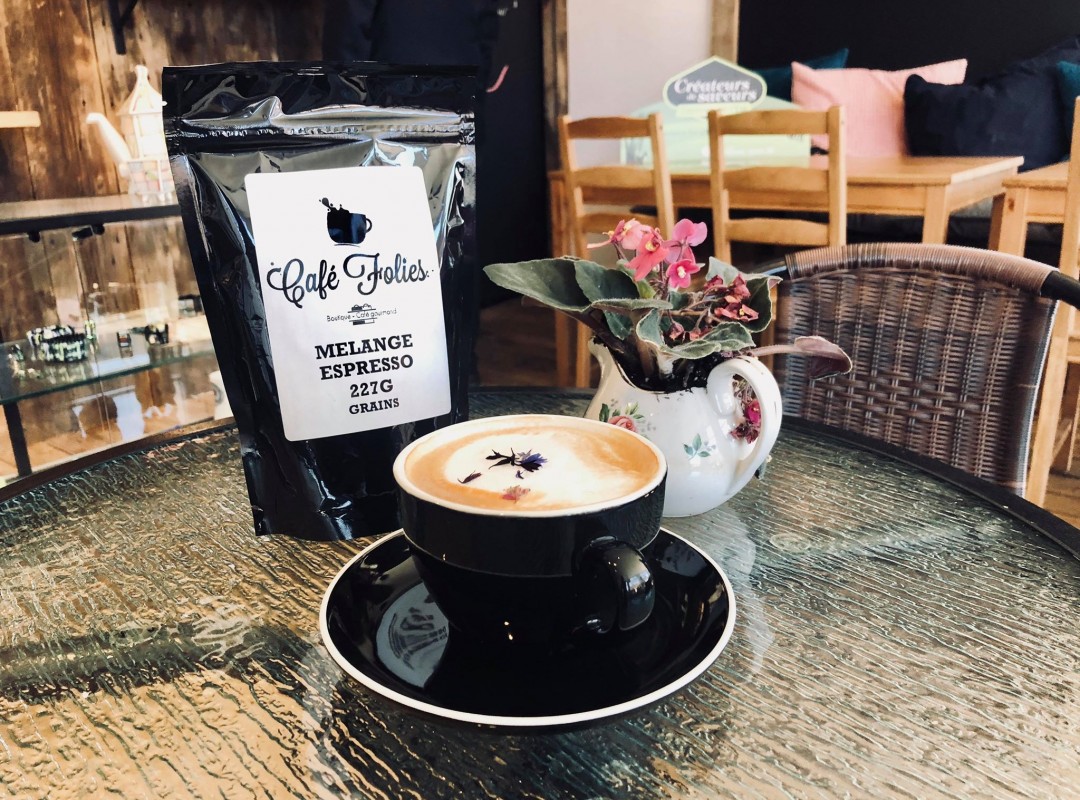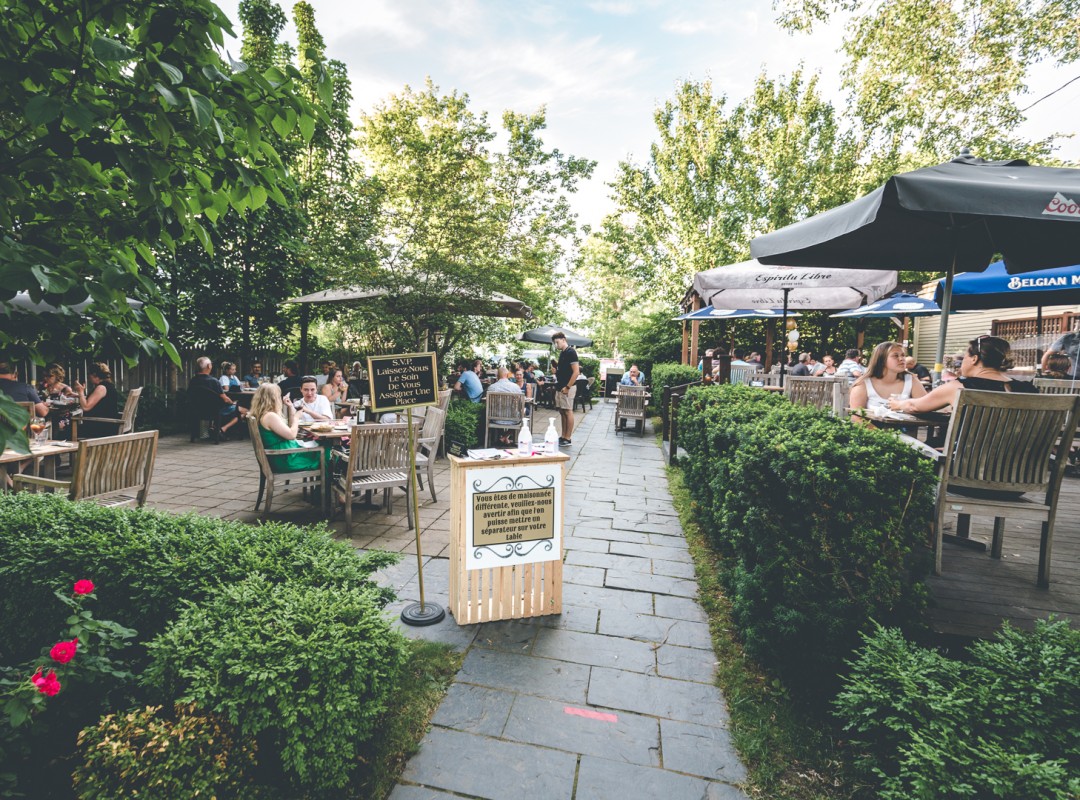 On the way, it's truly impossible not to stop at the Station cheese factory in Compton. Not only is the place magnificent, the organic they offer are well worth the detour. Finally, as we arrive at our destination, the town of North Hatley welcomes us with its magnificent view overlooking lake Massawippi, where we spot the Wippi shuttle that will take us back to Ayer's Cliff. The friendly captain was waiting to offer us this amazing experience. Careful though, you must reserve your passage beforehand by going to the shuttle website. The trip lasts about an hour and is quite relaxing, and well deserved after having pedalled approximately a hundred kilometres. It's the ideal way to end a bicycle outing, with the wind in our hair and a gentle breeze to refresh ourselves!
Once we were back in the town of Ayer's Cliff, we took advantage of our time here to reenergize and savour a delicious meal at the restaurant of Auberge d'Ayer's Cliff. The sangria was much appreciated, just as the trout filet and mango salsa! Our stomachs were delighted!
Finally, these combined circuits are among the hilliest we've completed lately, but as we expected, they were well worth it!