By Jessica Belisle
Here's a cycling circuit that has been a true revelation and one of my great favourites! It covers an itinerary of about 98 kilometres that will take you across the Coaticook River Valley. This route runs along eight of the twelve municipalities which make up the region and will allow cyclists to admire both very rural and mountainous landscapes.
Contrary to the official itinerary (which starts in Coaticook), we decided to start out in Compton, about twenty minutes outside of Sherbrooke and to follow the route clockwise .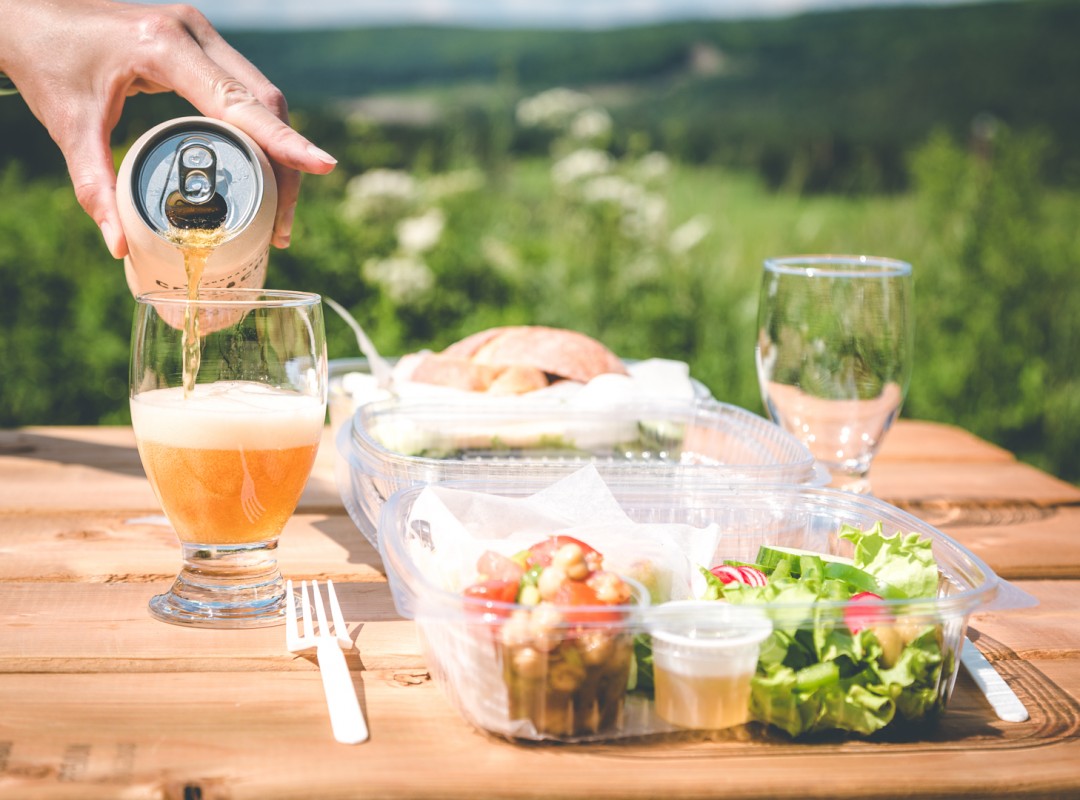 Some Stops Well Worth a Detour
On our way, there are many interesting places to pause a while, among these the municipality of Saint-Malo. A surprising fact: at an altitude of 580 m, Saint-Malo is among the highest established villages of Quebec. This, of course, rhymes with great views! Therefore, as you leave Saint-Malo, before turning to your right towards Saint-Venant-de-Paquette, we suggest you branch off slightly from your route. By continuing straight ahead, you'll reach the Tour de la Montagnaise, built at about two hundred metres from the town. From the top of the tower, the view overlooking the surrounding mountains is stunning.
The town of Saint-Venant-de-Paquette, located approximately halfway towards the loop, is the ideal place for a lunch break. Our recommendation? The Café-Délices where terroir products are highlighted. If you decided to complete the loop in cyclo-tourism mode, we strongly suggest you try the Microbrasserie de Coaticook's Maple beer.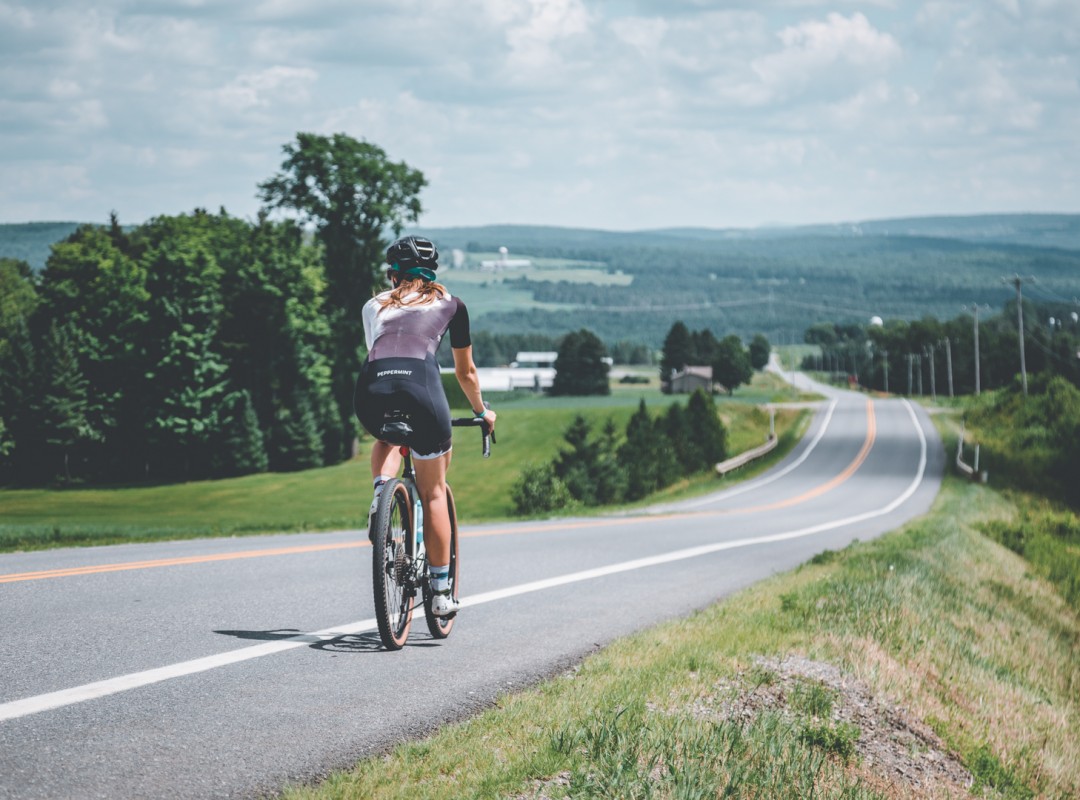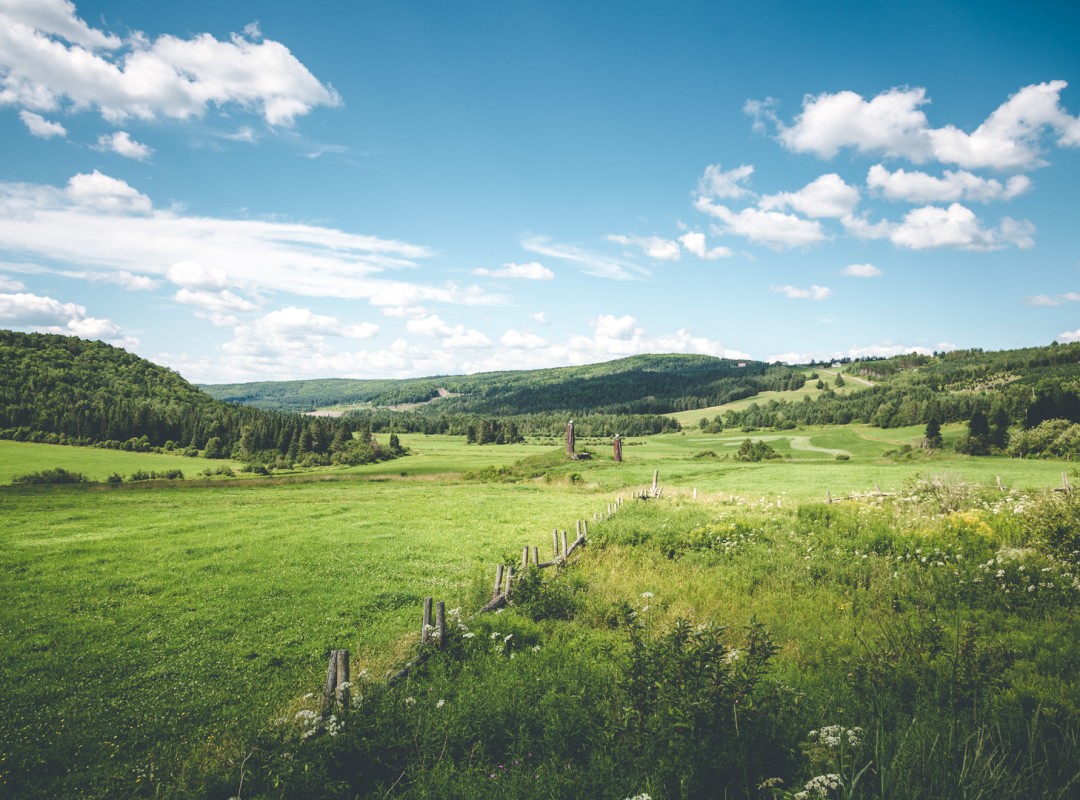 Amazing Landscapes and Great Roadways
Once sated, we continue on our way to East Hereford and discover breathtaking panoramas in the area surrounding Mount Hereford. We find ourselves truly in the heart of nature; always a very pleasant trait when we're following an Eastern Townships circuit!
Being a cyclist for whom safety is a priority, roadway shoulders are of utmost importance and the quality of the pavement is crucial. Here, I was truly delighted by all the roads open for two-wheel travelling. Indeed, except for a small portion of the route between Saint-Herménégilde and Coaticook, the shoulders are wide and the roadway is well maintained.
An element you shouldn't neglect while preparing your outing: There are plenty of hills here! The route has us climb up to 1200 m alternating between uphill and downhill as we pedal our way along mounts and vales. Nothing too steep, but enough ascents to tire your legs and deserve a good snack when you come to the end of the route.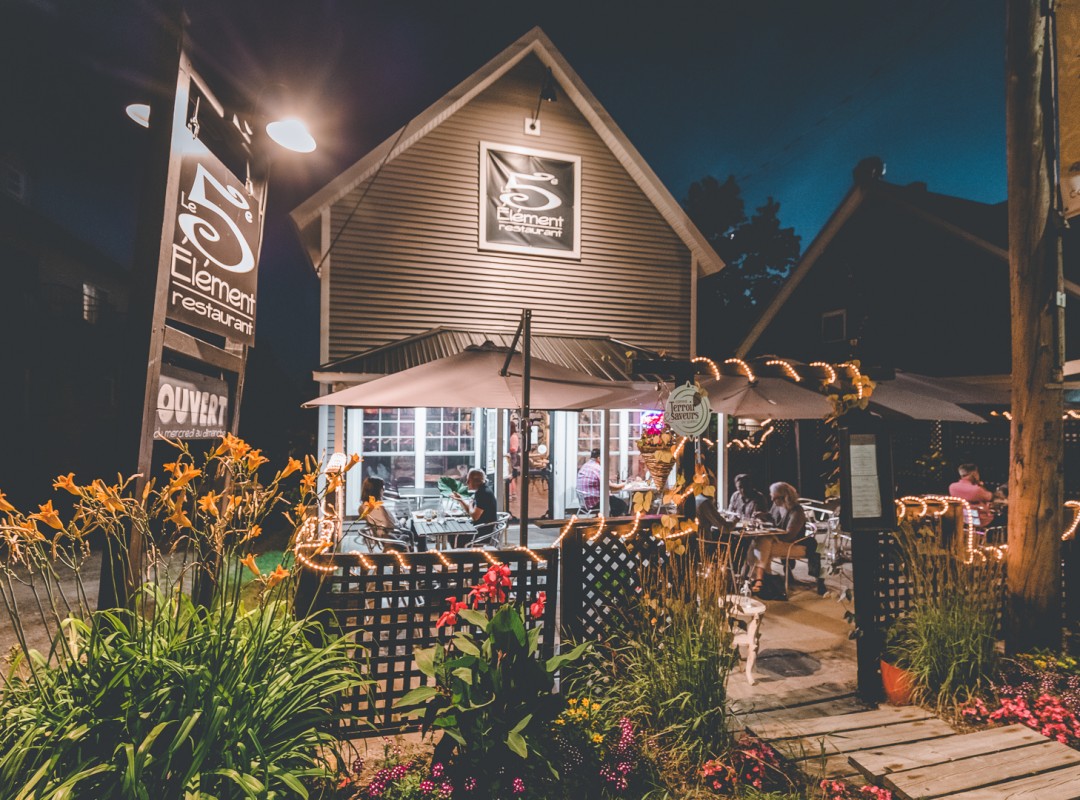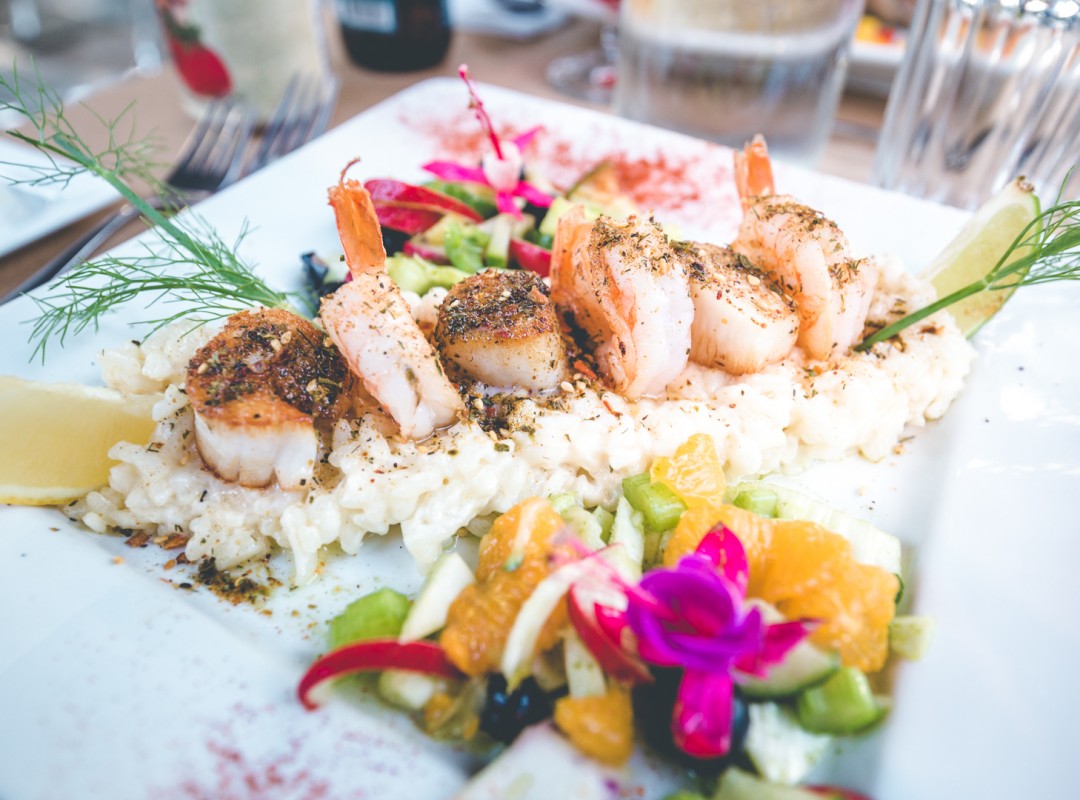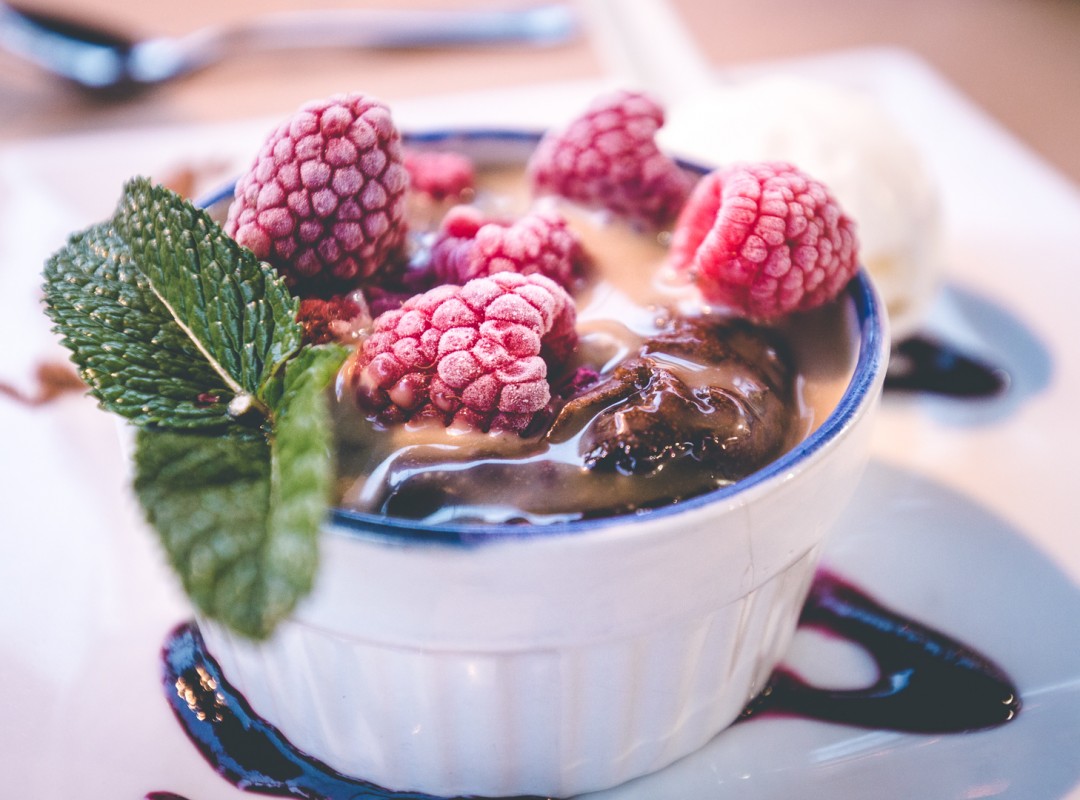 For a Fine Ending
We ended our ride by going to Le Cinquième Élément, which we dubbed as a perfect seduction! Even though we've been to Compton quite a few times, we hadn't yet discovered this restaurant, which is surely the pride of the region! Highlighting local products, the menu proposes an amazing gastronomical experience. My mouth waters just thinking back on the seafood risotto dish made with Hatley cheese I had. A fine reward to end a magnificent day exploring the Eastern Townships by bike.