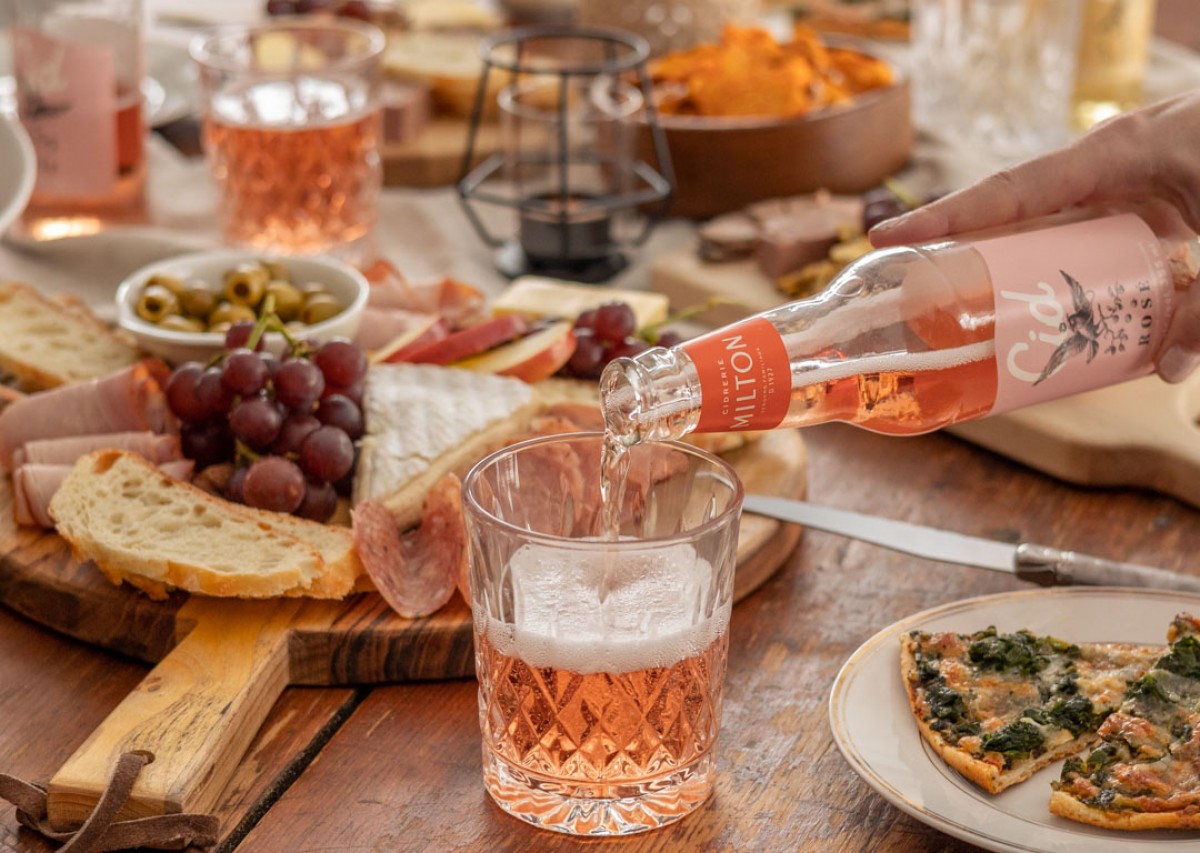 Aperitifs From Around the World
Any sparkling cider from Cidrerie Milton, L'Écolier Pétillant, a very effervescent cider offered by L'École du 3e rang vineyard and cider house, any beer from our Brasseurs des Cantons artisanal microbreweries... Here, any suggestion will please! We've chosen three: Arbuste, a white raspberry beer from the Refuge des Brasseurs. The Bleuale, another unique beer, and the Sherbière, an award-winning Session beer from the Siboire microbrewery.
Of course, there's always a glass of white wine, or fresh juice, or yet again a sweet Vermouth from the Val Caudalies vineyard ... all of which are great options. One thing is certain, it would be indeed quite realistic to think that your guests will be able to drink locally from the moment they arrive until the end of their visit!