Max and Fiona's vacation has ended. They'll remember their stay at the Diable Vert, the Ânes en culotte donkey farm and the Léon Courville vigneron (a winery) for a very long time!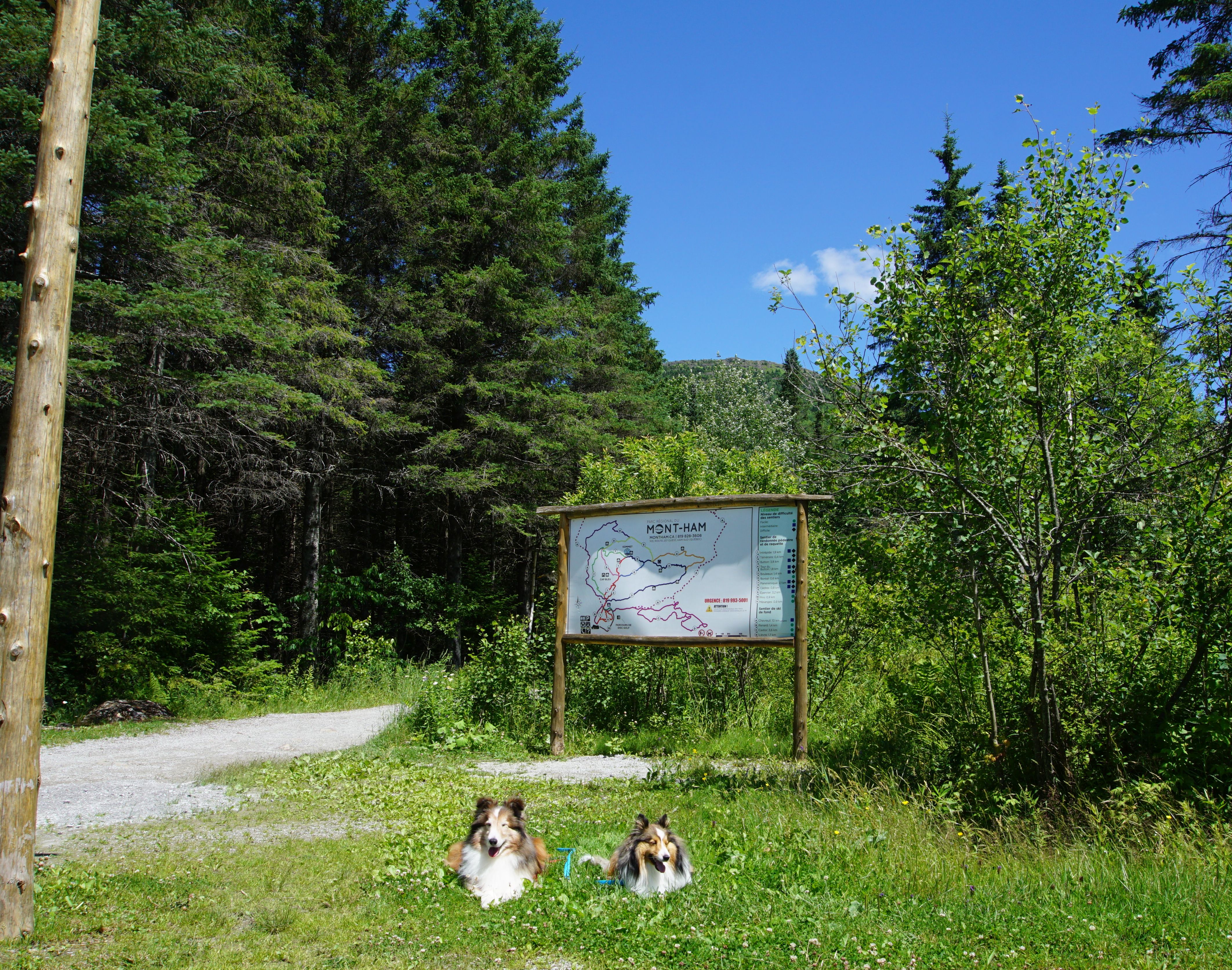 These two friends topped off their getaway by stopping at the Mont Ham regional park in Ham-Sud.
The landscape is beautiful. 18 kilometres of trails criss-cross the mountain, but due to his age, Max couldn't quite make it to the peak, which is 713 metres above sea level. Even though he would have loved to have seen the panoramic view from the top, there were plenty of places to sniff around and admire his surroundings – here a pitched tent, there a rustic cabin and over there a prospector tent -  without him having to push his body beyond its capabilities!
The next time they visit, Max and Fiona have promised themselves they'll stay for longer than a day. During their walk, they came across several canine companions, which, during certain weekends, are welcome on the mountain. About six times a year, dogs are allowed to explore the trails – albeit at the end of a leash! Doesn't that sound like fun – for both the human hikers and their pets? Two of the weekends in question are September 8-11 and November 17-20. Time to make a note in your diary!