After a memorable stay at Au Diable Vert , Max and Fiona travel to Sainte-Anne-de-la-Rochelle to visit some four-legged creatures at les Ânes en culotte. No, we're not talking about fellow canines. This quaint farm is home to a drove of donkeys and vast green pastures—and the latter seemed particularly appealing to our dynamic Shetland duo.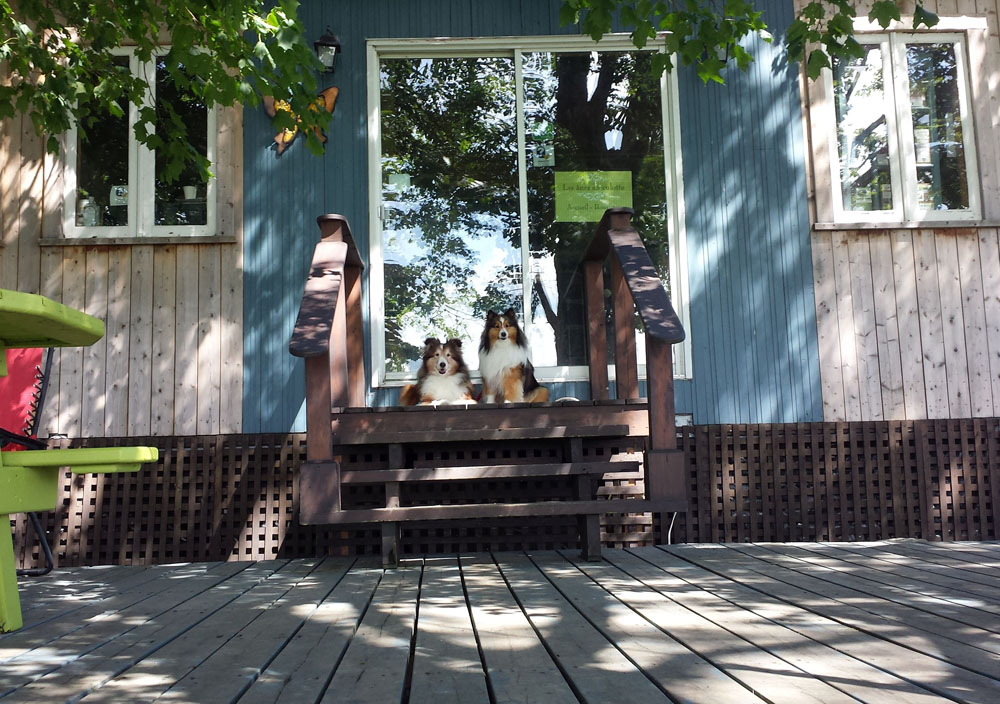 When Max and Fiona first spotted the strange creatures, they were slightly taken a back. The donkeys seemingly appeared out of the blue, and were looking at them like they'd never seen dogs before. In fact, the opposite was true: Max and Fiona had never seen what they'd later learn were donkeys.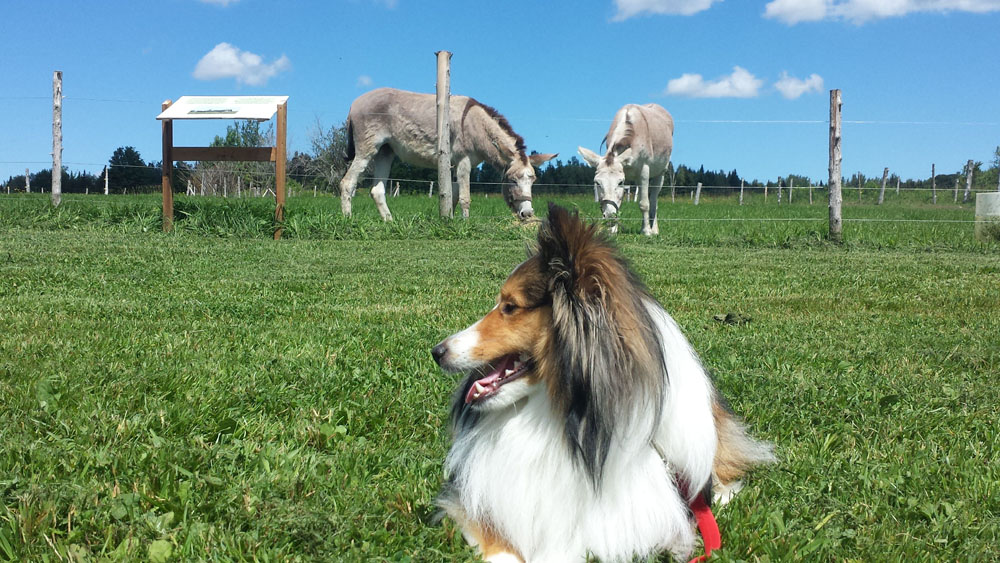 It's not that they're particularly fierce but when such a peculiar animal rears its head, you can't help but be taken slightly aback. Not daring to make any sudden movements, Max and Fiona slowly approached the beasts, very carefully on their tippy toes paws. Suddenly, a gent named Gaston starting making a strange noise—heeeeeee-hawwwww—so loudly that both dogs jumped and bolted behind a nearby barn.
Eventually, the pups worked up the courage to watch the donkeys at a distance, and the donkeys did the same. Seeing that the long-eared critters weren't threatening at all—they were very docile, actually!—Max and Fiona were reassured and got closer. It was clear that the young donkeys, called foals, would have loved to play with the pups.
In the end, donkeys are docile and quite lovely. Maybe another play date will be in order soon!