After running wild in Diable Vert and befriending donkeys in Sainte-Anne-de-la-Rochelle, Max and Fiona travel to Fulford to discover Léon Courville, vigneron winery.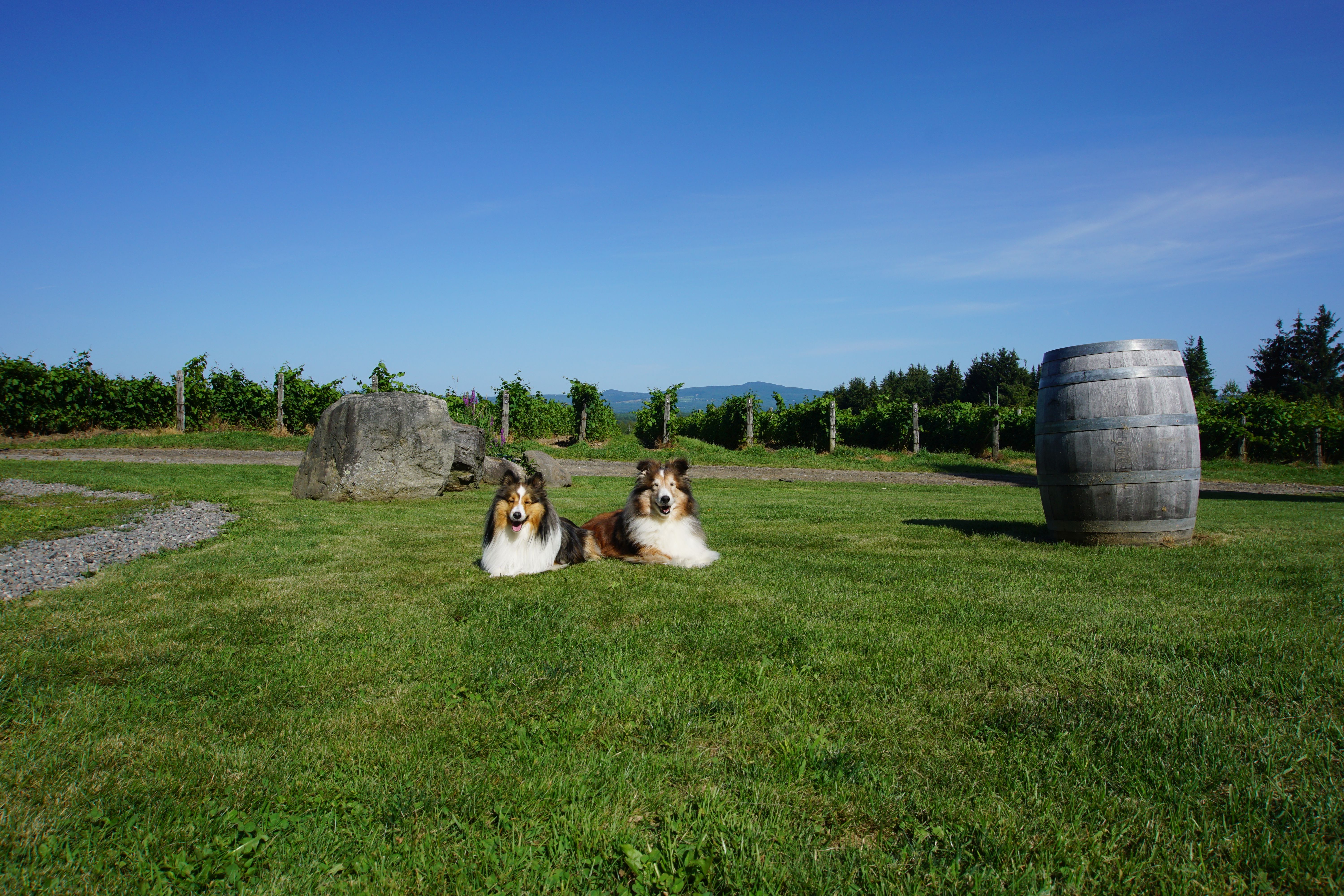 The first thing the Shetlands see upon arrival? Rows and rows of grape vines—think 80,000 plants over 18 hectares. It's a vast playground just begging to be explored!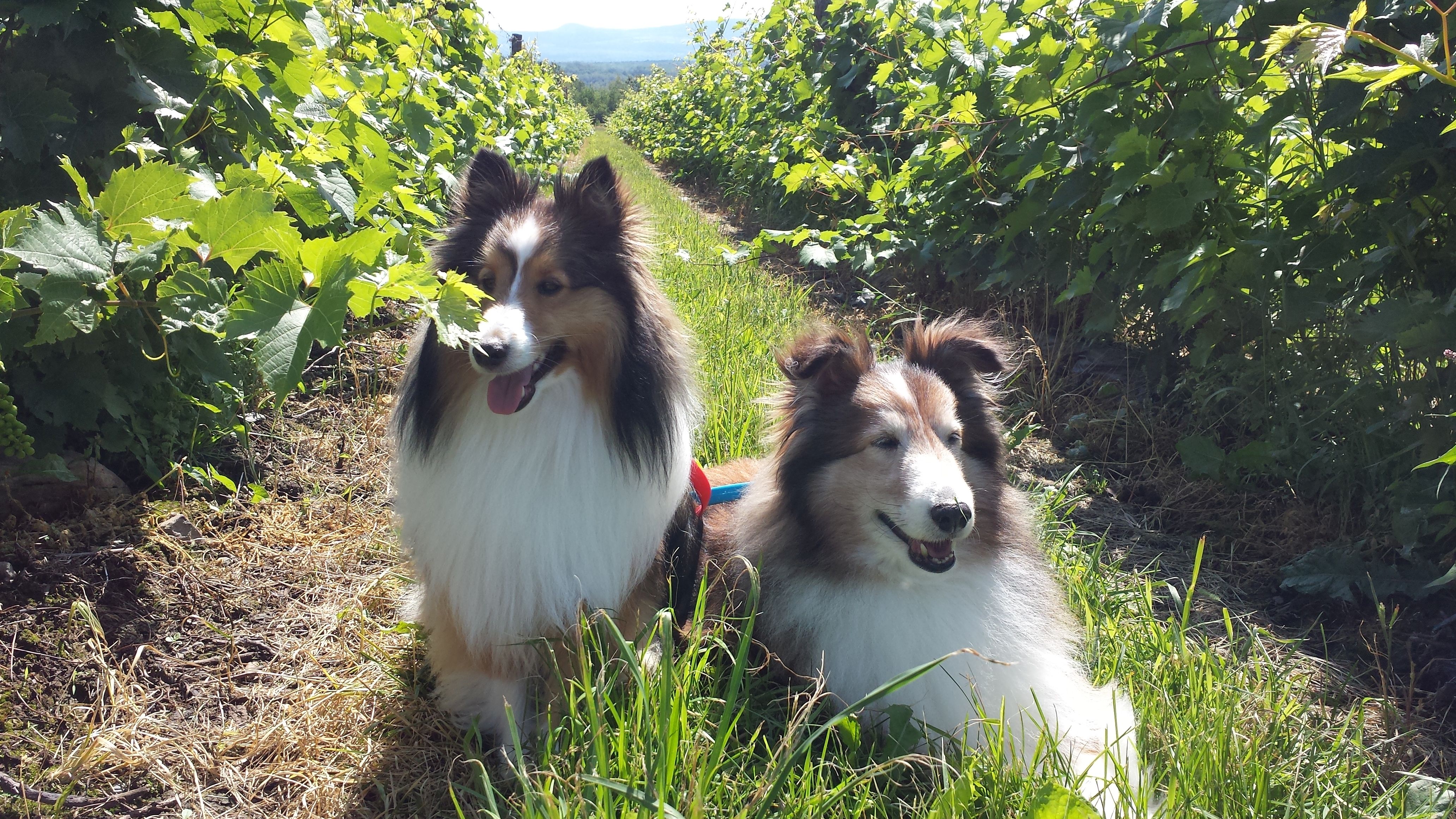 Of course, Max and Fiona aren't alone at the idyllic property. Other guests are camped out on wooden chairs near the vines, enjoying picture-perfect picnics. After running amongst the vines for a good hour, the canine friends indulge in a well-deserved break. Around them, there are mountains as far as the eye can see (Orford, Owl's Head, Glenn, Echo, Sutton) as well as Lac Brome, peeking from the rolling hills on which the vines are planted.
The views are stunning and Max and Fiona are sad when it's time to head out but alas, the road awaits. Next stop? You'll find out soon enough!