Max and Fiona, two Shetland Sheepdogs aged 11 and 2 respectively, are totally thrilled to vacation in the Eastern Townships this summer. After all, the region boasts plenty of spots that welcome cute canines with open arms.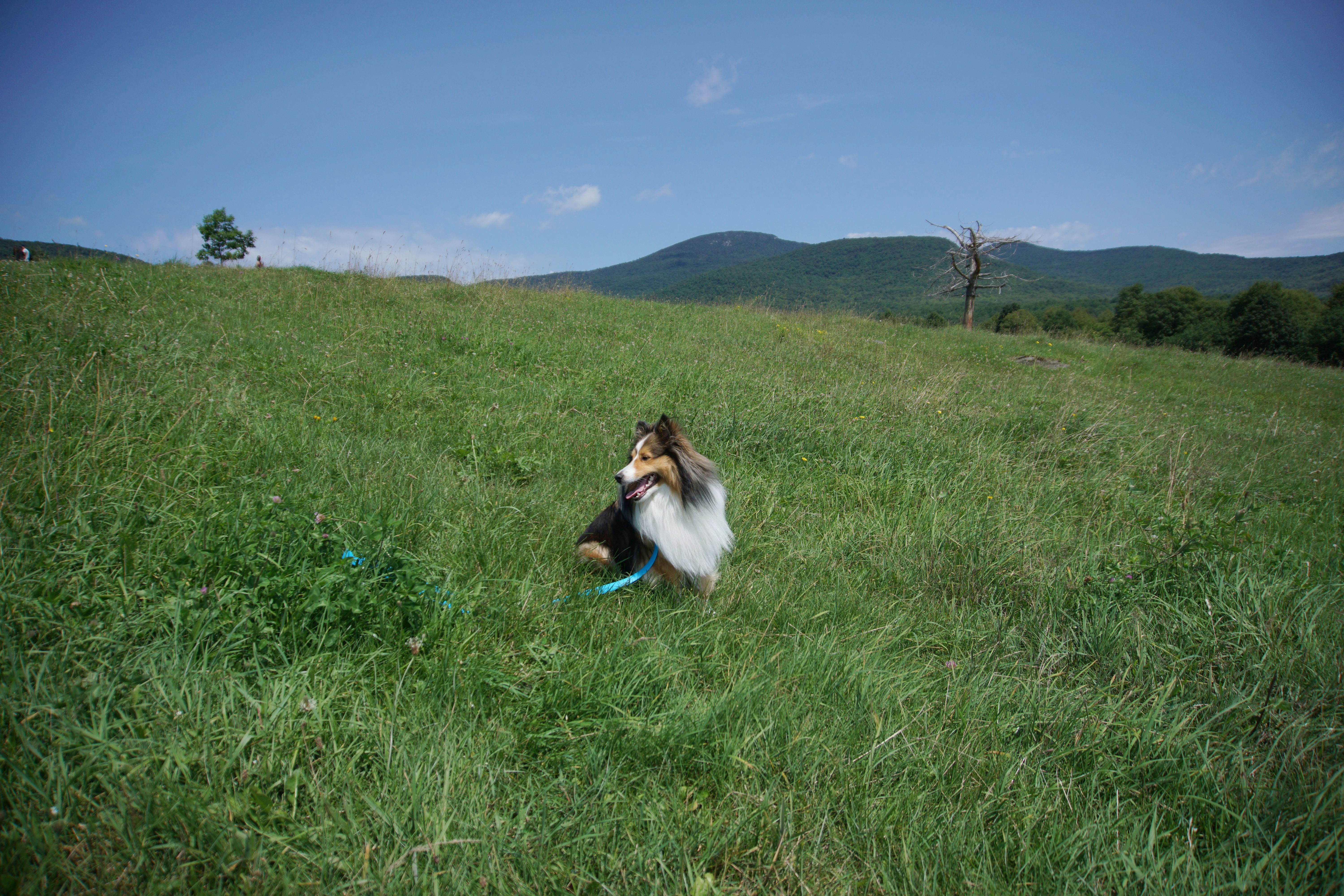 Places like Au Diable Vert, in Glen Sutton. Upon arrival, the two dogs have only one thing in mind: To chase each other along the numerous trails that weave through the property. Some run along cliffs while others follow babbling brooks that prove irresistible to four-legged friends. There are even frogs and turtles! Max and Fiona take a breather in a grassy field before taking off again. Their frolicking comes to an abrupt halt when they come face-to-face with peacefully grazing Highland cows. Yikes!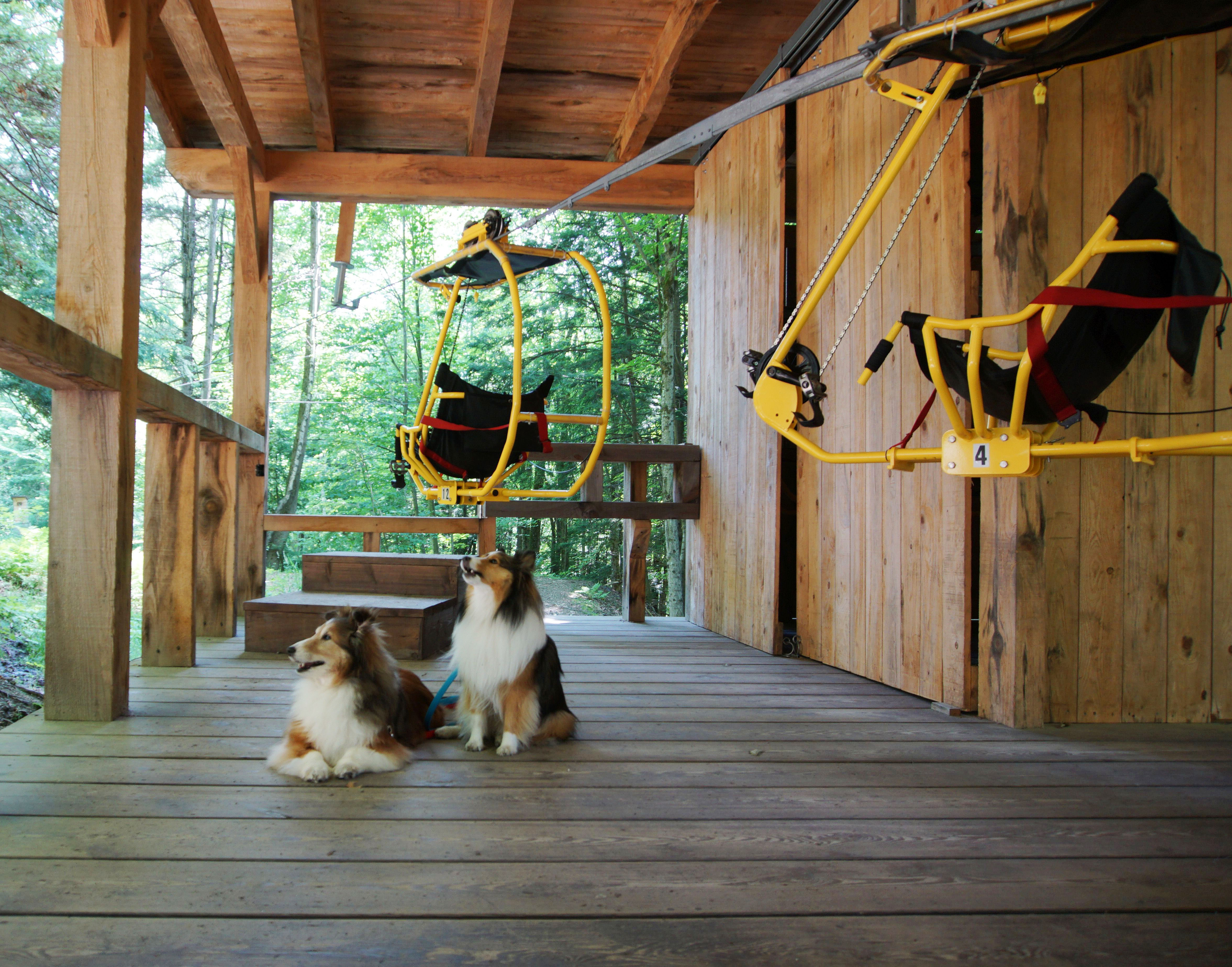 When they arrive at VéloVolant, a peculiar place where people pedal atop the forest canopy, the pups can't help but be a little disappointed that they can't take part in the fun. Sorry, doggies! This activity, which is the first of its kind is Canada, is for humans only. Thankfully, there's so much more discover. Fiona runs off while Max tries his best to keep up. They follow the Missisquoi River and come across swimmers, kayakers and fisherman.
Alas, exploring nature and sniffing out critters big and small is tiring business and Max and Fiona are getting a little tuckered out. But what's just nearby? A pond specifically reserved for dogs. Without hesitation, the canine besties dive in and cool off, enjoying the perfect ending to a perfect day.
After grabbing a bite to eat, they'll retreat to their Pod refuge—or was it the Airstream, tonight?—for the evening. As they drift off to sleep, they'll dream of their next adventure which—spoiler alert!—involves donkeys. To be continued…