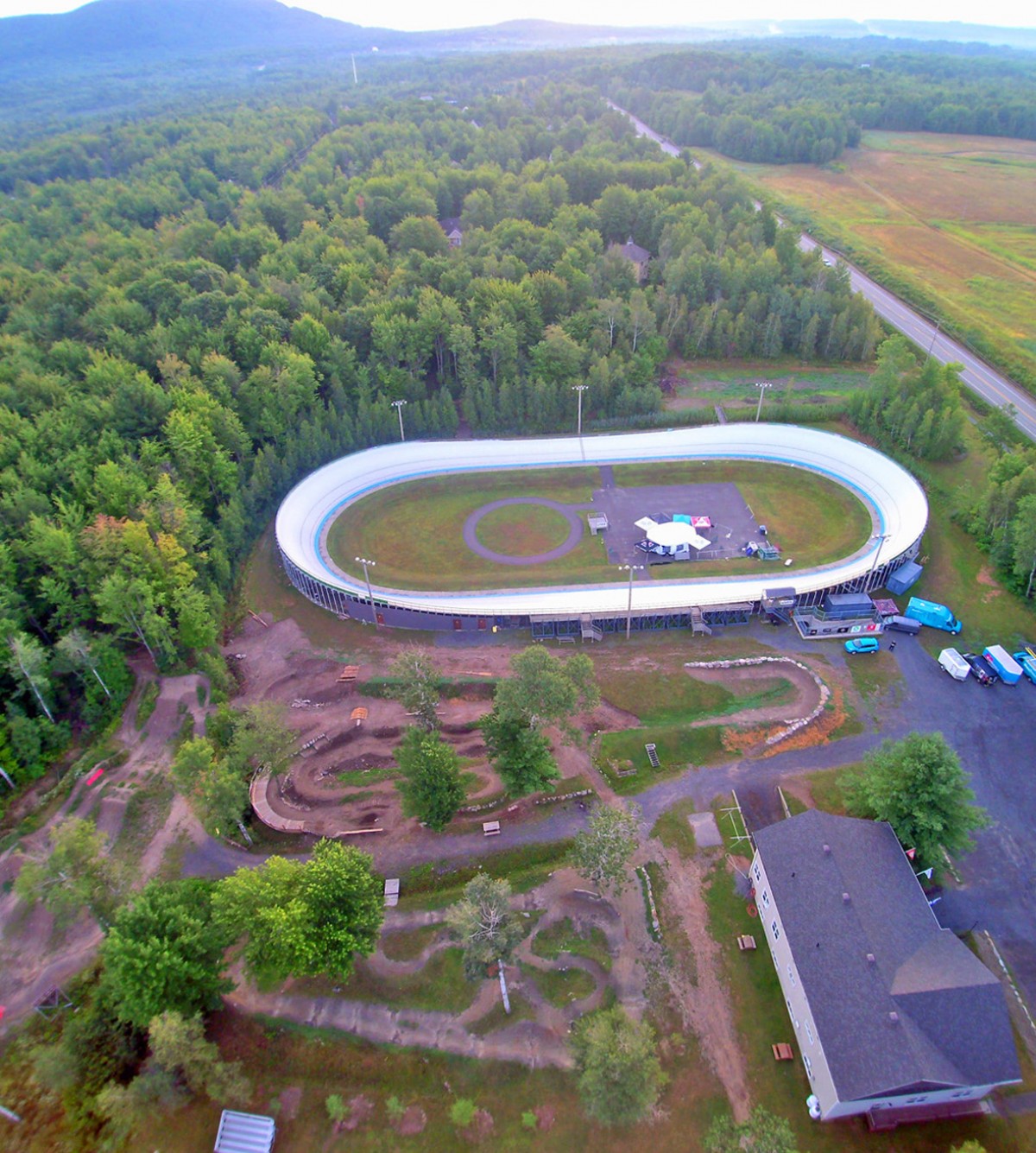 One of the Biggest Pump Tracks in Québec
The next step: experiencing the pump track. What's this? It's a closed loop course with pronounced bumps and curbs throughout. The goal of this exercise? To ride across the trail without ever needing to pedal. We advance just by working the front suspension of our bike and by adopting the appropriate positions on our mount. True raw fun! "The competencies acquired on the pump track will serve us well once we're on the mountain," assures Nicolas Legault.
For lack of time, I skip the BMX portion. I still had to experience the velodrome with its 42-degree incline, on which we pedal using bicycles with no brakes … No luck! Light rain made the track too slippery to ride. "Too bad, we can only use this oval about 70 days per year because of the weather here," explains the manager.
This underutilization problem the CNBC must deal with, will soon be solved by building a new multi-sports centre which will cover the velodrome. "It will be the start of a new era for this, although spectacular, but still little-known sport," says Nicolas Legault.
The ground-breaking event for the future sports centre will be held in October, exactly 30 years after Montreal's Olympic velodrome was closed. The complex will also offer an athletics course, a multi-sports terrain (tennis, badminton, etc.), trampolines and a gym. The work itself is planned for 2020. The sport of cycling is well taken care of in Bromont.