Those who know me, know how much I adore the wines and beers produced in the Townships. This is why I'm coming out of left field here by wanting to find out more about cider. Since I'm not very familiar with this product, I couldn't have found a better way to educate myself than by visiting an enterprise with over 90 years of experience in the field. Here's an account of my introduction to Cidrerie Milton!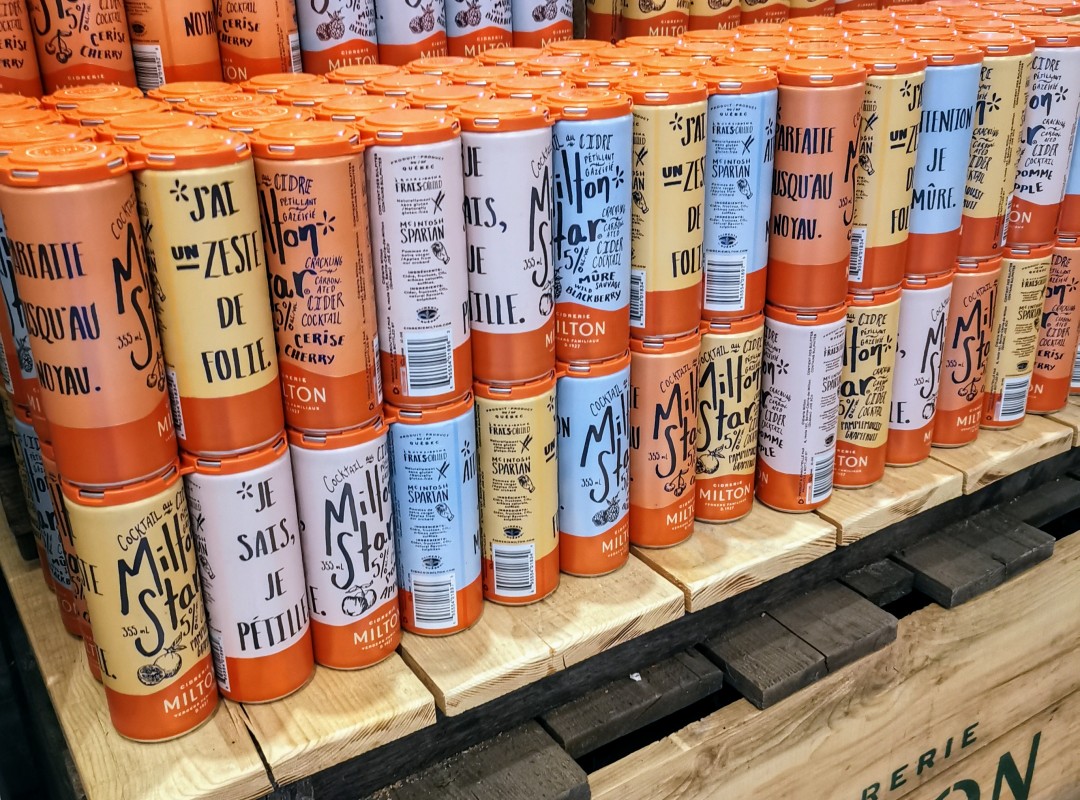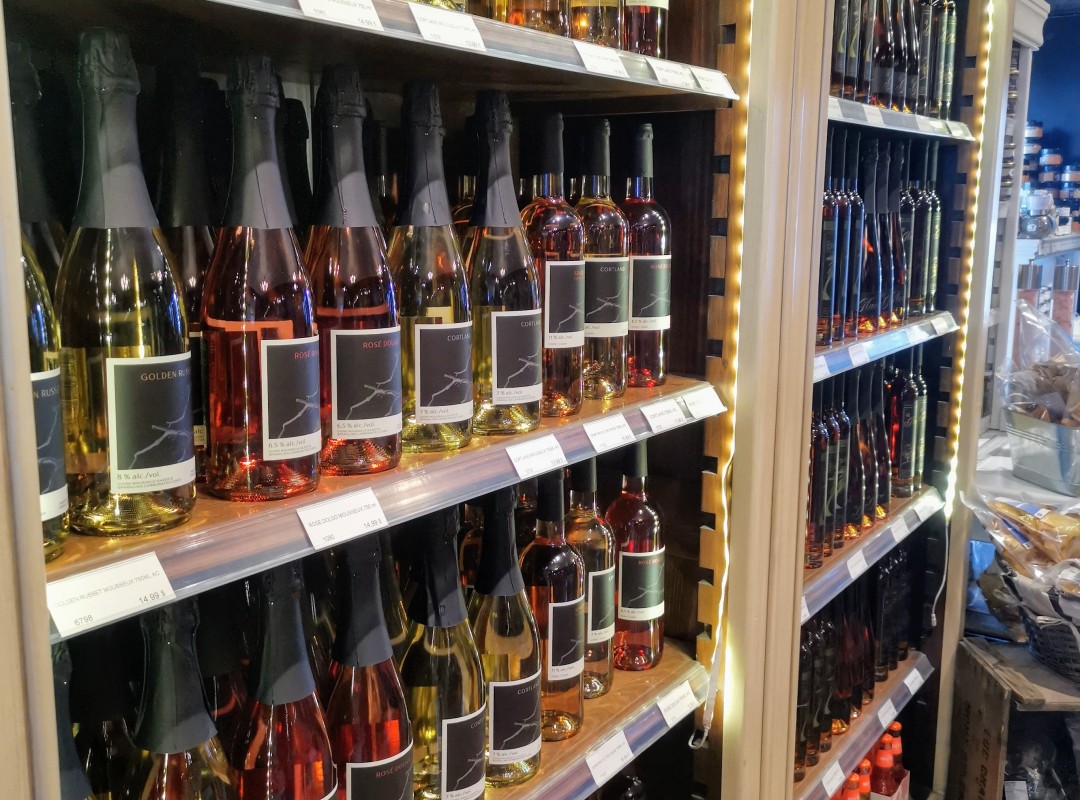 You want cider? Well, here you'll find Cider!
Cidrerie Milton is located in Sainte-Cécile-de-Milton, at about 15 minutes from the city of Granby. At the cidery itself, the boutique holds more than 25 house ciders. Believe me, you're sure to find one to suit your taste! In fact, you can savour eight of their products at their tasting bar. First, there are the so-called classics, the Cid Original, their Cid Rose, a Cid Cuivré, and their dry Cid. Then, we can also try four of their specialty ciders which vary with the seasons. Right now, the cider bar is offering an Apple Tea cider, the Cid's sour cherry, the Cid Mont-Royal and their Api-hop.
What's new at the cidery is their bottled ciders inspired by craft beer; the Exploration series was created to conquer the hearts of beer lovers. They presently have only two ciders in this category, but I believe they'll be producing more, very soon. To be continued!
A Barrel of Apples and much more!
Cidrerie Milton offers much more than just cider. Here, you'll find an incredible selection of gourmet products! Fresh from the oven pies, apple juice, apple must, apple slush, jams, jellies, an uncountable number of apple varieties, but also different ready-to-eat products and a great boutique showcasing local products. There's a bistro as well, where you can enjoy a delicious breakfast, succulent sandwiches, or the salad of the day. OH! Surprise! Apples take the centre stage in every dish! Plus, during the autumn months, you can come and pick your favourite apples in an amazing decor. Isn't all this just perfect?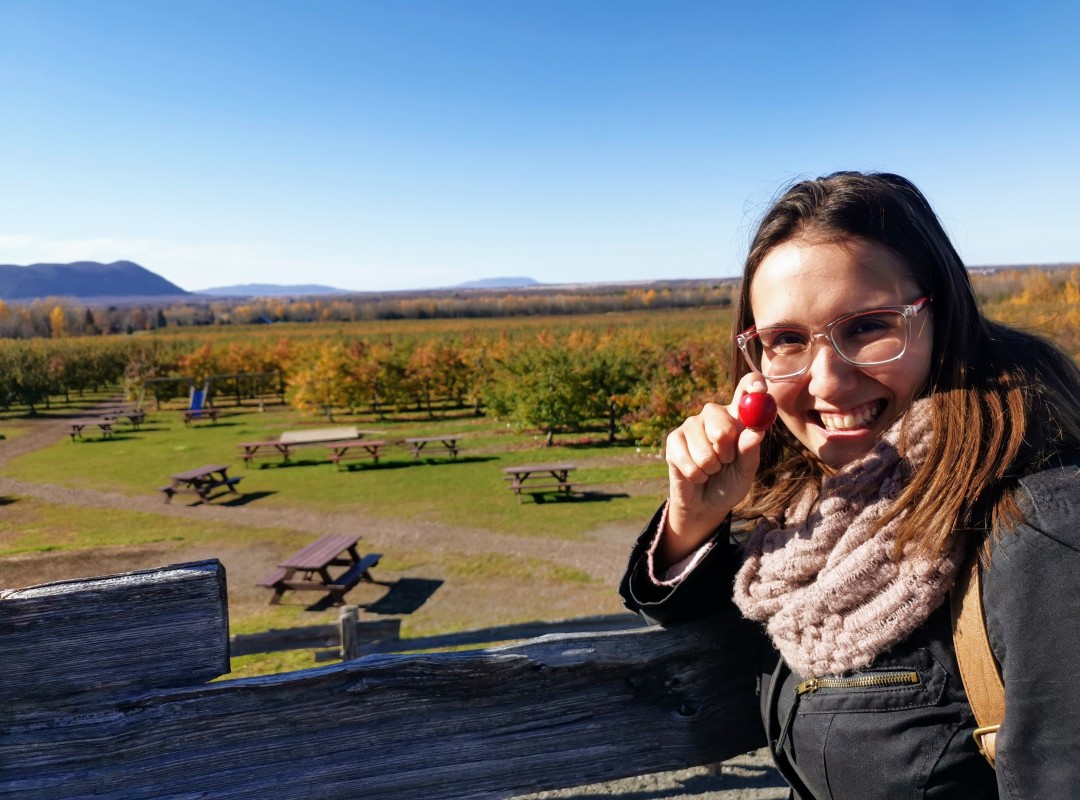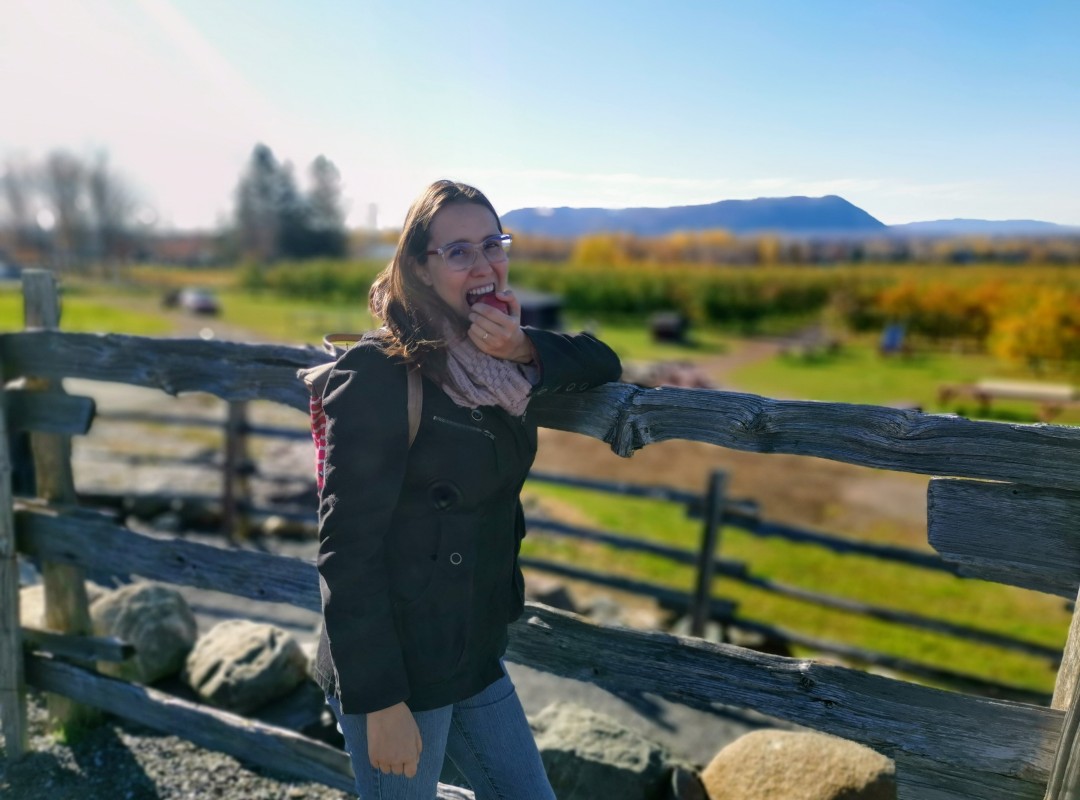 My Personal most App … ealing discoveries!
I didn't just visit this cidery so I could describe it to you. (OH, No!) The foodie in me was quite satiated by the treasures I found here, and I absolutely wanted to share my most special discoveries with you!
In the apple section, I learned about the Dolgo crab apple which they use to create many of their products. It's perfect for making jellies or as an important ingredient for concocting their cider. This tiny apple is what gives their Rose Cider its colour. Plus, it's the smallest one you'll ever find in an orchard. It has quite a strong acidic taste; I'll let you imagine my face when I took a bite out of one! 😝

Because I love wine, I couldn't resist tasting a Winesap apple! Being one of the oldest varieties found in the United States, this sweet red apple with its final somewhat tart taste, is as delicious for biting into, as it is to cook with. A real treat!
In their cider section, I loved their AppleTea cider! From the moment I took my first sip, I recognized a hint of honey and felt the same warmth as that of a comforting cup of tea we so enjoy in the middle of winter. This semi-dry cider is made with McIntosh, Spartan, Honeycrisp varieties, plus some unknown variety of crab apples and honeybush tea. Yes! an unknown crab apple tree! Cidrerie Milton has a countless selection of apples and, by chance, they found this unidentified tree on their property which produced these pretty little crab apples. In my opinion, this cider is the perfect gift to offer a tea lover. Christmas is not very far off… I'm just saying!

Another favourite find is their Api-Hop cider. This extra-dry cider is made with McIntosh and Spartan apples, but they integrate Citra, Cascade and Chinook hops to the mix as well. We can really taste a rich final hopped flavour in every sip.
Good to know: These ciders are only available in reusable jugs.
Homemade cider, a product accessible to everyone!
Cidrerie Milton really wants to democratize cider and the making of cider as well. They believe it is easier to produce cider at home than it is to make beer or wine! To put their theory into practice every year by organizing a special day of conferences and workshops about homemade cider. Psst! I was able to find a checklist for the basic steps to follow when making cider. I'll leave it here for you to check out. Keep an eye out for their next homemade cider day which will be held during the autumn of 2020.
Finally, Cidrerie Milton, is a pretty "App-ealing" idea for fans of everything apples, or alcohol or both!