One ideal way to escape the daily grind is, without a doubt, to head out to the mountains. The Eastern Townships region offers plenty of resources to do so, and the Réserve naturelle des montagnes vertes is certainly an option to consider.
This reserve isn't a national park, but rather a private territory belonging to Nature Conservancy Canada. In fact, it's the largest private protected area in all of Eastern Canada, and shelters several vegetal and animal species. Indeed, we were able to hear quite a few different birds and even to quietly observe some of them right here in this very generous natural setting.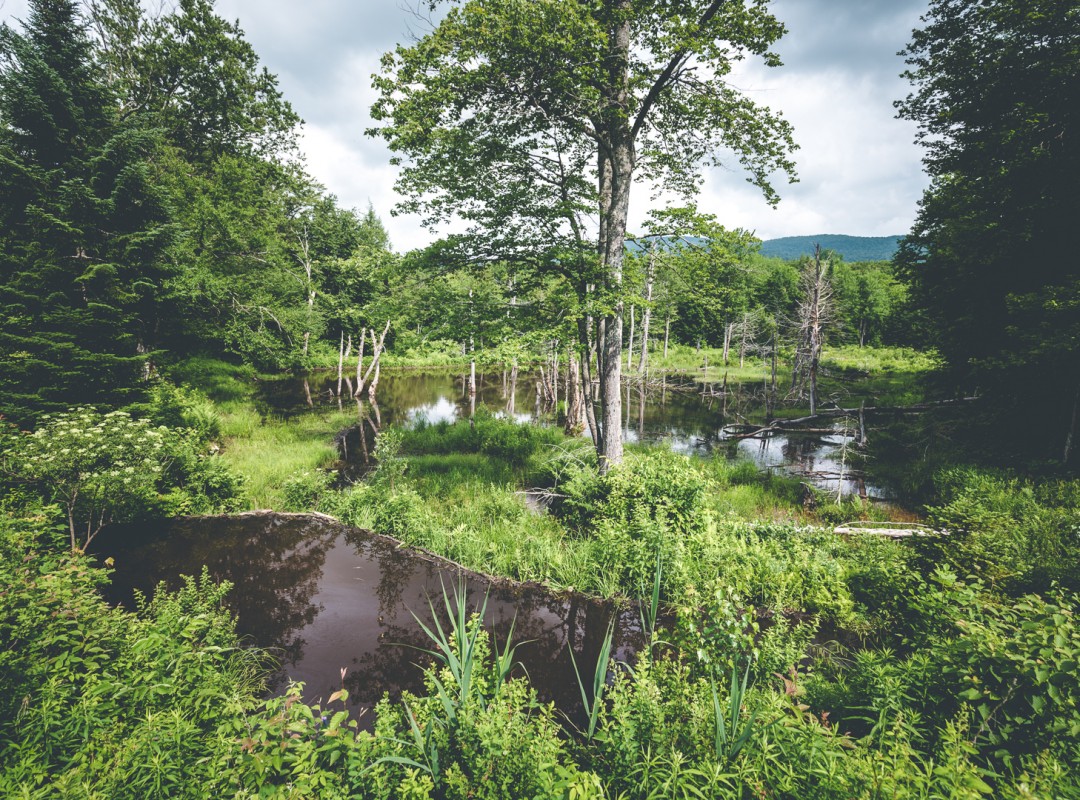 We decided to initiate ourselves to this still little-known hiking sector by going to Mount Singer, near Mansonville. It's a very different and well worth it experience from that of Mont-Orford or Mont-Mégantic, notably for its accessibility and because there are no crowds! Of course, we usually enjoy more demanding sometimes even difficult hikes, but once in a while, it feels good to spend some time inside a relaxed environment such as we can find here. Although we start out on a rather sandy trail, as we advance towards the summit, the route becomes increasingly rocky and covered with leaves. However, it's well designed and very clearly marked.
For the more or less 15-kilometre loop trail, we reached an elevation of almost 700 metres on a relatively easy route. We found ourselves deep in the heart of a forest landscape where we were awed by all the impressive hues of green. The hike offers us the possibility to truly reconnect with nature as we appreciate this calm environment.
It should be noted that there's no exposed summit with a 365-degree view. However, beyond the final destination, the route is really worth the hike. Once there, we were able to admire the magnificent valley below as well as a few other summits in the region.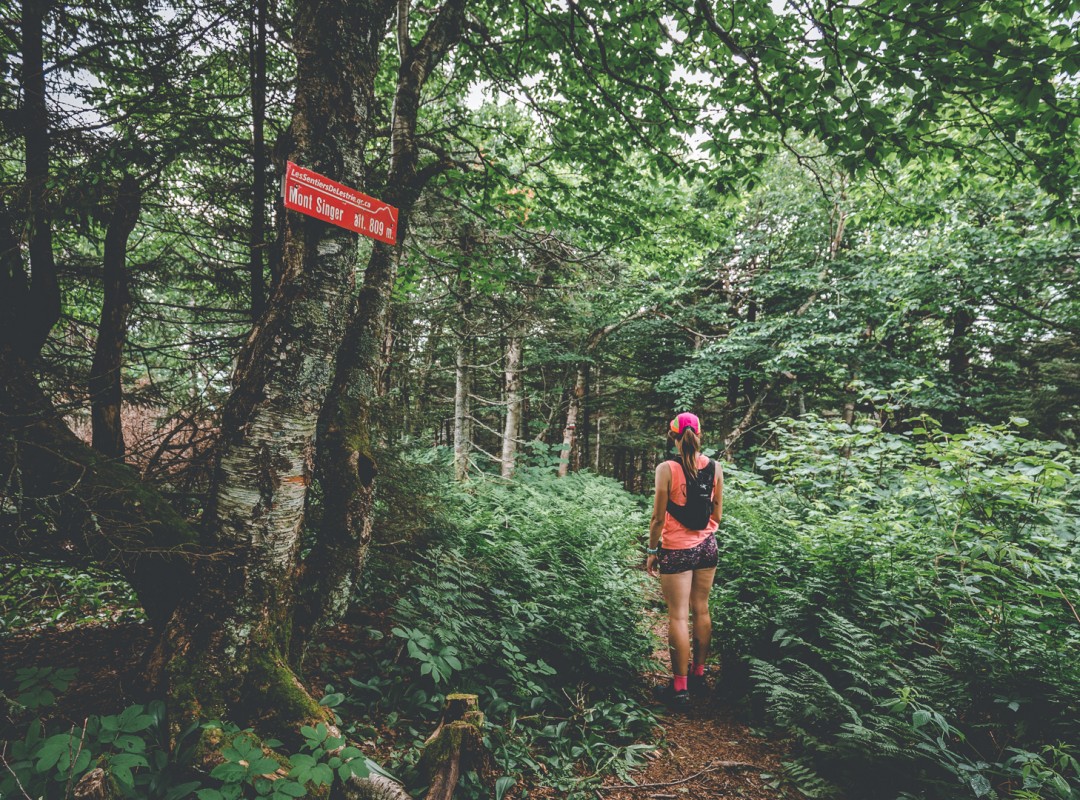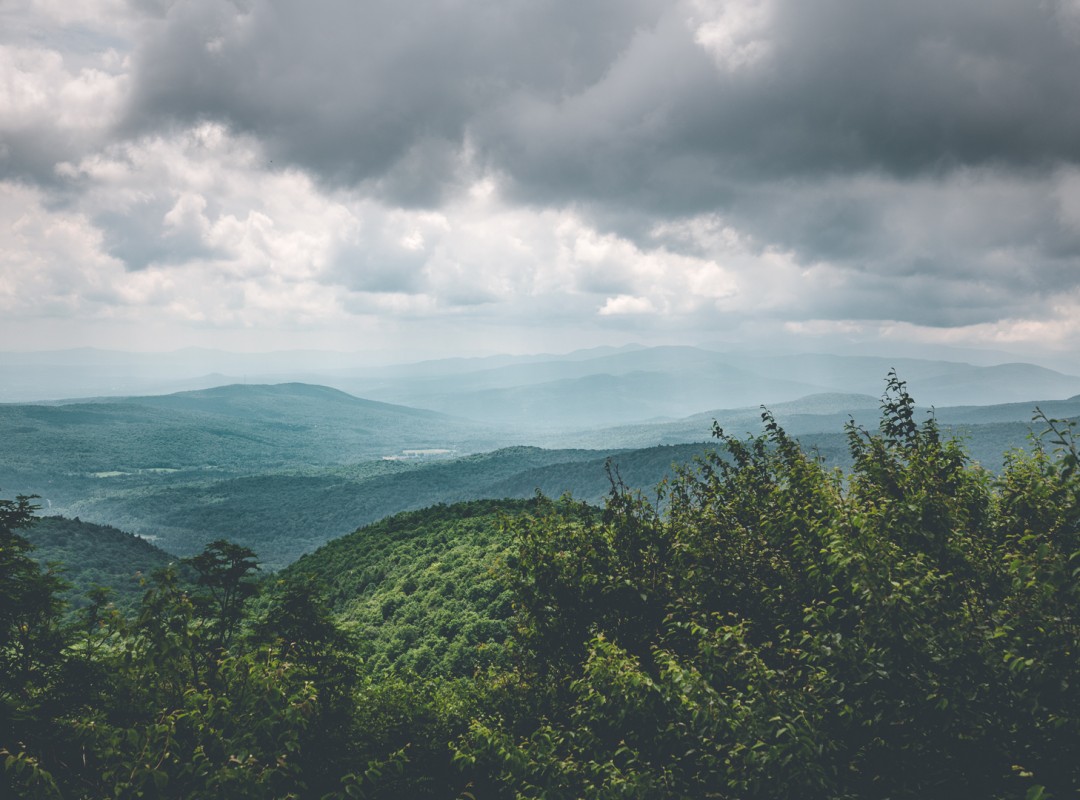 You could also make your adventure last a little longer by taking the Appalachian Corridor or the Sentiers de l'Estrie trails. In fact, you'll find several camping platforms where you can set up a tent and spend the night. You can reserve your campsite by going to the Sentiers de l'Estrie website.
Access to the trails is $6 per person. The fee serves to maintain the trails and to preserve the territory which includes more than 7000 hectares of an extraordinarily rich ecological environment; $6 definitely well invested!