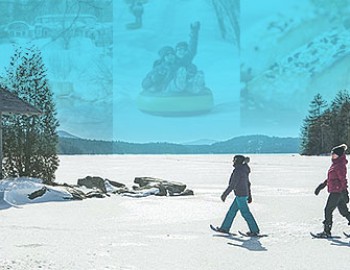 Family-Friendly All-Inclusive
A stay at Jouvence, an all-inclusive resort tucked in the heart of Mont-Orford National Park, includes lodging and meals—not to mention a wide array of fun-for-all activities like cross-country skiing, snowshoeing, hebertism, broomball and an indoor games room. In other words, there's nothing for you to do but enjoy time with loved ones in a pristine, natural setting.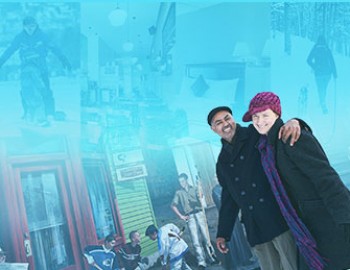 Family-friendly in the City
Walls that talk, a creative café, a versatile mountain five minutes from the city and a kid-friendly hotel? Truly, Sherbrooke is the ultimate family destination—and the perfect place to enjoy a playful, stimulating and affordable getaway with loved ones in tow.
Snowshoe and Chalet
Nothing is more relaxing than the sound of silence during a snowshoeing expedition. Well, nothing except perhaps the reward afterwards: Think local pints shared with loved ones and a cozy stay in a cottage or cabin.